A student from Stratford-upon-Avon College recently opened up about how the support they received from the College for their mental health has really helped them.
Ash Ward, 18 from Leamington Spa, has struggled with their mental health for years, but in their second year of College they found the support they needed to make a change.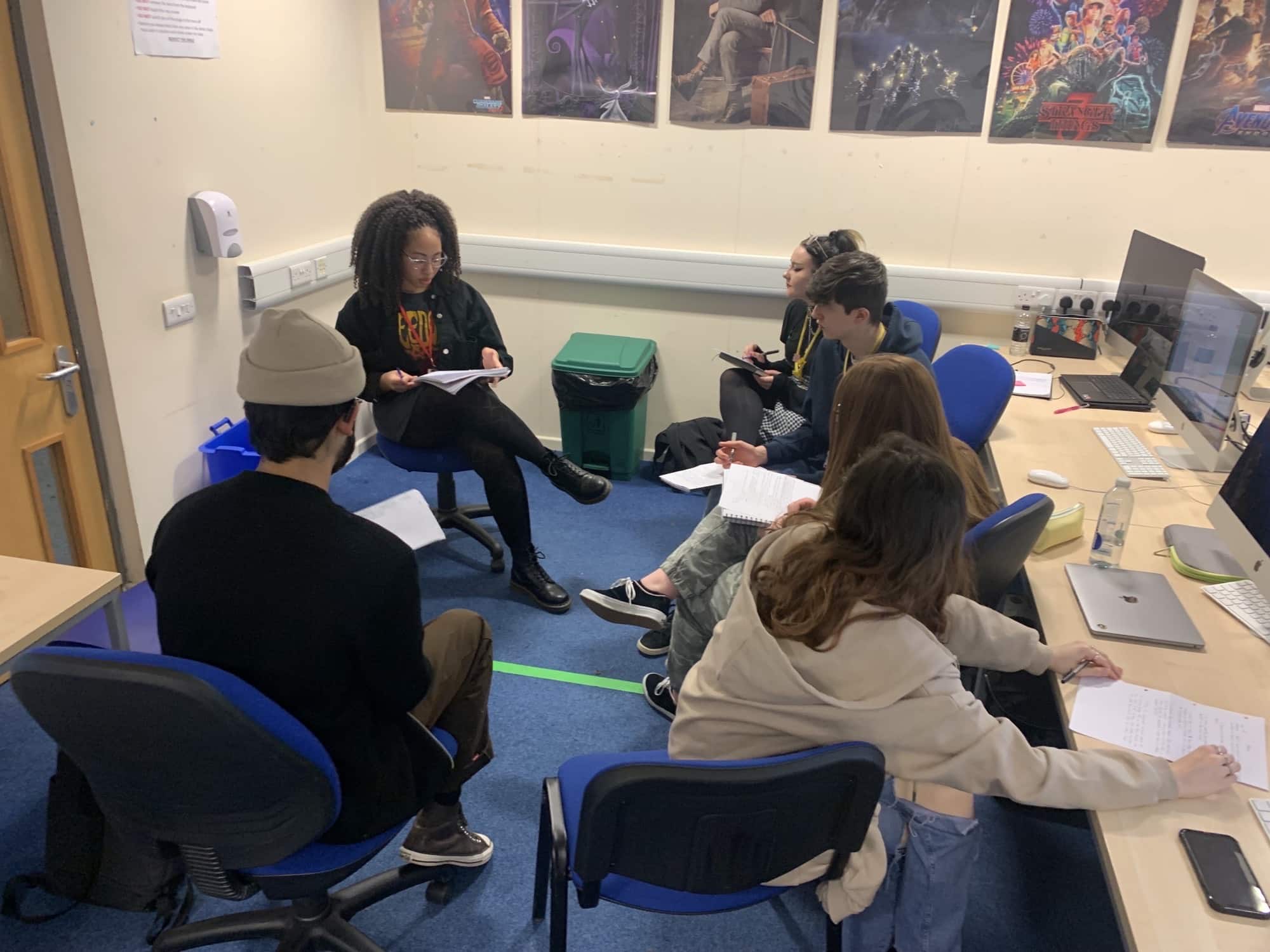 When meeting Ash, you see a confident, talented student with a whole host of accomplishments. But Ash hasn't always felt this way. In a recent interview, Ash opened up about their journey, in the hope that the story can benefit others.
Ash began by talking about how they have struggled with mental health difficulties from a young age: "I faced trauma in my childhood, including domestic abuse which was difficult for me. I struggled with friendships which led to terrible anxiety and I wouldn't speak to anyone."
At the age of 14 Ash did get put on a waiting list for mental health help but unfortunately it took a while to receive any support: "The problem with this type of help is that you have to be put on a waitlist and wait to be seen and you really need help in place whilst waiting and I didn't have that."
When they finished school Ash chose to move to college rather than staying on at their sixth form as it seemed a better option socially and a chance for a new start.
Unfortunately, Ash found that changing their surroundings wasn't enough and suffered a breakdown in their first year which resulted in hospitalisation: "For the first few months I tried to put on a façade, tried to look 'normal' and like nothing was wrong. But my work was suffering, I wasn't doing my best and to the outside world it looked like I didn't care and wasn't trying."
After the breakdown, Ash realised they should speak to someone and contacted Fatima Ashraff-Ali, the Colleges Mental Health lead: "I did begin reaching out though to be honest I still didn't think mental health was a big priority and there was still a lot of interruptions from the Pandemic. However, by the time I started second year I realised I had to sort it out."
Ash reached out to the College's student services team and was directed to seek support from a member of the college's mental health team – Blair Sweeney – for regular meetings.
Blair, the college's mental health support worker helped them to see what they needed to do, and this was supported by the online mental health segment the college has on its hub called The Mental Health Toolkit: "I worked on mindfulness techniques, ways to manage my anxiety and my general wellbeing and happiness."
Ash has really felt the benefits of finding support: "There is a massive difference from before having help to now. When I first started working with the College's support team I was timid, a fake person pretending to be something I'm not. I feel more authentic now, I'm more confident as to what I feel my limits are, when stepping out of my comfort zone academically and socially."
Ash has also come out as non-binary and this has developed their confidence even more: "With gender identity that was a big move as I never thought anything of it when I was younger. When I was comfortable enough to come out to close friends on my course, the tutors picked up on it and asked if I wanted new pronouns. That was so great as I wouldn't have been able to do that before. The life transition was great."
Being more open and honest in their personal life has definitely opened doors for them. Ash has found work as a Youth Support Participation Worker with charity Lifespace Trust and has also got a place at De Montfort University studying Visual Effects in September.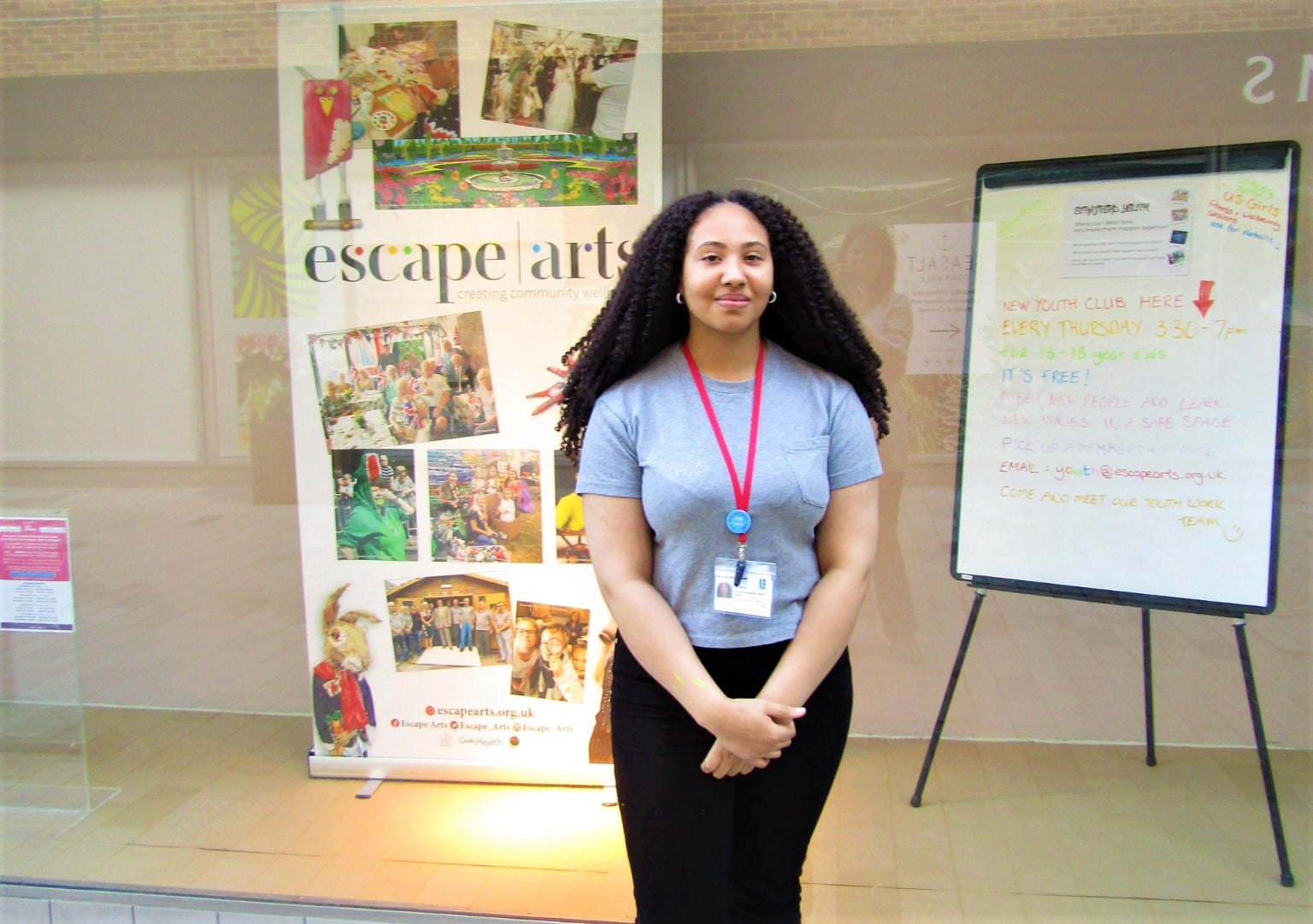 Blair is so pleased Ash has benefited from therapeutic support and noticed a huge change from start to finish: "Ash engaged really well with the advice and strategies that formed part of their support plan and gained confidence throughout our sessions to open up and be proactive about improving their mental health. Through this, Ash improved their ability to set boundaries, communicate and understand how they were feeling. This enabled Ash to come to an agreement with me that they no longer needed ongoing therapeutic support, as they were able to manage their mental health using the tools and advice they had gained throughout their therapeutic appointments. Since then, Ash has gone on to support others who may be struggling through their new role at Lifespace, due to the confidence and tools they had gained throughout our appointments."
Blair highlights that anyone can need help and has advice for students that may be struggling: "Being a student can be a difficult time for many people due to the pressures of achieving, financial concerns, meeting new people and the transition from one stage of your life to the next. My advice would be to speak up and let people know how you're feeling if you are struggling with your mental health. You may choose to open up to a friend, a relative or a professional. People often feel unsure or worry that they should be able to cope on their own, but reaching out and letting someone know you're struggling can be the first step towards getting and staying well. Our mental health is just as important as our physical health!"
She continues: "If students are attending the College and they feel they are struggling with their mental health and they would like support, we are able to offer 1:1 therapeutic sessions, access to an array of mental health resources and we can complete external referrals to help students access external support. Students have previously seen an increase in their quality of life, improved mental health management and improved academic attendance and outcomes through access to confidential and non-judgmental mental health support. 1 in 4 of us will struggle with our mental health each year, and it is ok to reach out and ask for support."
Ash has gone on an incredible journey and their achievements are a testament to their personal strength and talent.
Thank you, Ash, for sharing your story!