Equality, Diversity
& Inclusivity
Solihull College & University Centre is proud to have a culture where difference is respected and diversity is celebrated.
As a provider of education and training, Solihull College & University Centre makes a genuine and realistic commitment to continually ensuring equality, valuing diversity and promoting inclusivity and raising awareness of these matters both within and outside of curriculum settings to challenge and minimise discrimination and prejudice in all of its forms.
Our Values
Solihull College & University Centre (SCUC) embraces the changes brought by The Equality Act 2010.
SCUC has a set of five core values which underpin everything that we do. Equality and Diversity is embedded within the five values.
Our Values:
Inspiring and supporting students to succeed.
Striving for excellence exceeding expectations.
Respecting each other.
Recognising our responsibility.
Caring, sharing and working together.
Equality & Diversity Annual Report
Since 2012, Solihull College & University Centre has been dedicated in producing annual Equality & Diversity reports. The annual reports focus on the work of the College in respect of its equality & diversity activities and responsibilities covering the academic year.
See our previous and latest reports:
Where our Full-time Students Come From
A significant number of SCUC's full-time students come from outside of the Solihull Borough. This profile of the College changes very little from year to year.
| Area of Residence | Number of Students | Percentage of Students |
| --- | --- | --- |
| Birmingham | 2861 | 50% |
| North Solihull | 534 | 9% |
| Other | 533 | 9% |
| South Solihull | 1174 | 21% |
| Stratford-upon-Avon | 647 | 11% |
Half of our full-time students are from widening participation (WP) areas (i.e., areas of socio-economic deprivation and underrepresentation defined by post code).
What is the difference between equality, diversity, and inclusivity and how does SCUC honour each?
Equality
Equality is ensuring that no single individual or group is treated differently or discriminated against as a result of their protected characteristics.
We welcome all students, regardless of age, race, ethnicity, religious belief, gender, sexual orientation or disability.
Diversity
Diversity is about exploring the differences between people and groups and valuing these differences.
We are a college community of over 90 nationalities/heritage groups amongst our students and 45 amongst our staff. The Cultures of the College event invites Students and staff to celebrate our college's diversity through events at each campus.
Inclusivity
Inclusivity is a collective process of engaging and empowering each individual and creating a culture of respect, support, welcoming, and belonging.
This process needs to be visible and its impact must be just as visible.
Our enrichment sports offer is accommodating of all. We offer fifteen weekly sport sessions which are both main-stream and inclusive. Our goal is to provide sessions for under-represented groups which include females, BAME, students with a disability, and students from low socio economic backgrounds.
Introducing the Student Voice Executive Committee
Will Pullen
Student Voice President
Akram Afsar
Disabled Students' Officer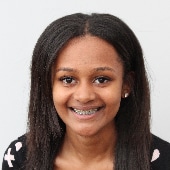 Triniti Gittens
BAME Officer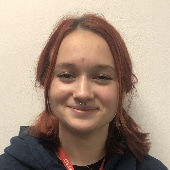 Sasha Georgieva
Womens' Officer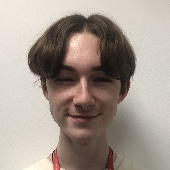 Bradley Bromage
Digital & Communications Officer
Matthew Dunn
Green & Sustainability Officer
Katie Palmer
Stratford-upon-Avon Officer
Ibraheem Siddique
Woodlands Officer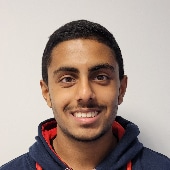 Amaan Ukaye
Woodlands Officer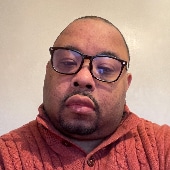 Corey Clarke
Apprentices' Officer
Pete Haynes
Vice Principal HR & Student Services
Geraldine Swanton
College Governor
Geraldine is a Legal Director at SGH Martineau LLP and a member of the firm's Education Team. She has been providing legal advice to colleges and universities for over 20 years, focusing on equality, discipline and contractual matters, as well as constitutional, charity and information law. Geraldine has also worked in education in the UK and overseas and has a keen understanding of the sector.
Equality & Diversity Steering Group
Membership
Our membership is reflective of the various departments within the college. Teachers, support staff, managers and members of our Student Voice Executive Committee are all equal contributors to our committees and represent their respective areas.
The Equality and Diversity Committee receives regular reports on student and workforce data, including:
Student equality and diversity profile.
Student application to enrolment by ethnicity gender and disability.
Student success rates by ethnicity, gender and disability.
Staff equality and diversity profile.
Staff recruitment profile.
All data can be found in our latest available report.
The steering group meetings provide a positive forum for discussion, debate and initiatives on the College's approach to equality and diversity.
For example:
The introduction of Gender neutral toilets .
Review and agreement on the College's annual equality objectives.
The content of tutorials in relation to E & D.
The proposal brought by the Student Voice Executive Committee to hold a Women's conference
Consideration of E&D student data, for instance on early student withdrawals, students 'at risk', student disciplinary data.
Equality Objectives
Our equality objectives have been produced in conjunction with staff and students.
We have a strong commitment to equality and diversity and a strong track record in achieving its annual objectives many of which have been carried forward in to the next year with a view top achieving further successes.
We are proud of our achievements to date.
However, there is always more we can do. We feel these objectives are specific, measurable, achievable, realistic and timely. They have been designed to add value to existing initiatives and deliver outstanding performance. These objectives are live and will be reviewed regularly. The College invites its key stakeholders: students, staff, parents, governors, employers and community partners, to comment on any aspect of the objectives by emailing equality@solihull.ac.uk
See our equality objectives on page 72 of our latest available report.
Objective
Following our merger with Stratford-Upon-Avon College, we will ensure the newly merged college shares across all areas high expectations and strong values in relation to equality and diversity, fundamental British Values and inclusivity.
We will do this by:
Ensuring appropriate membership of the Equality & Diversity Steering Group
to include students and staff from all campuses.
Reviewing current practices around Stratford events and enrichment.
Capturing and analysing data across the whole College to inform E&D
strategy and focus.
Objective
We will produce achievementrates that demonstrate the College's commitment to equality and inclusivity.
We will do this by:
Using detailed equality analysis of student performance by age, gender, ethnicity and disability to identify and address any areas of underperformance.
Objective
We will continue to develop a comprehensive programme of enrichment events that celebrate the diversity of the College population.
We will do this by:
Working with curriculum areas to identify opportunities for celebration and inclusion in a curriculum context.
Further developing the wide range of cultural events within the College's enrichment programme.
Objective
We will further advance the Solihull College & University Centre's values around equality and diversity through a programme of learning and development.
We will do this by:
Encouraging staff to complete the online Disabled Go development mprogramme on the Equality Act and the 9 protected characteristics.
Making the Educare online programme available to all staff.
Ensuring staff are briefed on the Equality Policy 2012 and the Equality Act.
Ensuring SCUC's induction programme includes briefings and development on the Equality Act.
By making online training programmes available to students.
Objective
We will develop marketing and mcurriculum promotion strategies which seek to address vocational areas of underrepresentation.
We will do this by:
Making use of success stories.
Sharing case studies of students in non- traditional vocational areas
Developing the Equality & Diversity microsite
Objective
We will ensure a consistent approach to successfully embedding E&D into the curriculum.
We will do this by:
Working with individual managers through a programme of development to identify and evidence good practice.
Ensuring consistency in demonstrating the embedding of Equality & Diversity on schemes of work.
We will continue to ensure a consistent approach to the evidencing and evaluating of Equality & Diversity practice in curriculum self-assessment reports.
Ensuring an E&D focus within the College's evaluation of teaching and learning (eg learning walk themes).
Objective
We will seek to ensure that SCUC's staffing profile more closely reflects the student profile.
We will do this by:
Our target for July 2019 is for the staff profile to consist of 17% from BAME groups.
Objective
We will embed the work of the Student Voice Executive into the SCUC's Equality & Diversity Strategy moving forward.
We will do this by:
Members of the Student Voice group will represent students on the
Equality & Diversity Steering Group
Election of Officers to the Executive Committee into key E&D roles eg.
Equality & Diversity Officer, Women's Officer etc
The Student Executive to undertake research & analysis of Equality &
Diversity within the student group and report to the Equality & Diversity
Steering Group.
Objective
We will undertake a review of accessibility of sites across the College and ensure necessary and reasonable adjustments are made.
We will do this by:
Disabled Go review of sites, including Stratford-upon-Avon
Carry out necessary works.
The college's commitment to LGBT+ Inclusion
Our college is a safe and inclusive place for LGBT+ learners with a range of inclusion initiatives in place:
We have a Pride Club for LGBT+ students that meet weekly.
As part of the Student Voice Executive Committee, we have a dedicated LGBT+ officer who works to ensure that LGBT+ voices are heard and represented.
LGBT+ issues are regularly discussed at E&D steering group meetings.
We raise awareness and celebrate key events throughout the year such as LGBT+ history month, Pride, International Day of Trans Visibility and more.
The Rainbow Flag is a national quality assurance framework for education providers that focuses on positive LGBT+ (lesbian, gay, bisexual, trans, plus other related identities) inclusion and visibility.
The college is proud to have been awarded the full Rainbow Flag Award for its LGBT+ inclusion work. To achieve the award, the College had to provide evidence of work carried out in six different key areas: skilled teaching, supportive parents and governors, effective policies, inclusive curriculum, pastoral support and student voice.
Useful Links
Useful Links for Parents
Stonewall
Stonewall answer frequently asked questions by parents of LGBT+ young people.
Birmingham Parents Support Group
Birmingham Parents Support Group (BPSG) is a voluntary organisation of parents of gay and lesbian children. BPSG offer support to other parents and families when they discover a family member or friend is gay. The group meet bi-monthly at New door, Oliver Bird Hall in Solihull.
FFLAG
FFLAG is a national voluntary organization and registered charity who offer support to local parent's groups and contacts in their efforts to help parents and families understand, accept and support their lesbian, gay, bisexual and transgender members with love and pride. FFLAG volunteers are parents of lesbian, gay, bisexual or trans children supported by other volunteers.
Birmingham LGBT
Birmingham LGBT's objectives are to raise awareness of the needs of lesbian, gay, bisexual and trans (LGBT) people in Birmingham and beyond, to advocate for their needs to the wider community and to promote opportunities to LGBT people in Birmingham and beyond to enable them to fully participate in the lives of their community.
Gendered Intelligence
Gendered Intelligence work with the trans community, and those who have an impact on trans lives. They specialize in supporting young trans people aged 8 to 25.
Mermaids
Mermaids support transgender, non-binary and gender-diverse children and young people until their 20th birthday, as well as their families and professionals involved in their care also offers support for parents of trans young people. They also offer a web chat support service to students up to the age of 25.
SCUC Awareness Days
Further to our commitment of celebrating diversity and promoting inclusivity, we try our very best to raise awareness of the many national and international days and weeks. We promote these through our student hub and noticeboards around the college. We also try to celebrate and commemorate as many days and weeks as we possibly can internally by either holding stalls, creating mood boards with students, holding parades or serving a particular cuisine.
Upcoming Awareness Days:
Chinese/Lunar New Year

Burns Night

Holocaust Memorial Day

LGBT+ History Month

begins

Safer Internet Day

World Book Day

International Women's Day

Holi

Young Carers Day

World Storytelling Day

International Day of Happiness

International day for the Elimination of Racial Discrimination

Trans Visibility Day

Stress Awareness Month

begins

Autism Acceptance Month

begins

World Autism Day

Ramadan starts

Asexuality Day

World Health Day

Stephen Lawrence Day

Earth Day

Lesbian Visibility Day

Mental Health Awareness Month

begins

Deaf Awareness Week

begins

Mental Health Awareness Week

begins

National Numeracy Day

International Day against Homophobia, Biphobia and Transphobia

Pansexual Visibility Day

Pride Month

begins

Gypsy, Roma and Traveller History Month

begins

Men's Health Week

begins

Achievement & Celebration Week

begins

Refugee Week

begins

Windrush day

Non-binary Awareness Day

Learning Disability Week

begins

South Asian Heritage Month

begins