A Digital Media Production student from Stratford-upon-Avon College has created a podcast series with a range of topical episodes to inform students and staff about current issues.
Becca Turrell, 19, has created episodes of a podcast as part of her final major project and worked with Sam Bansal, the college's Student Enrichment Officer to focus on topics that are important to college students.
The series is titled Get Hooked and features three episodes in which important topics are discussed and feature guest speakers including current and former students.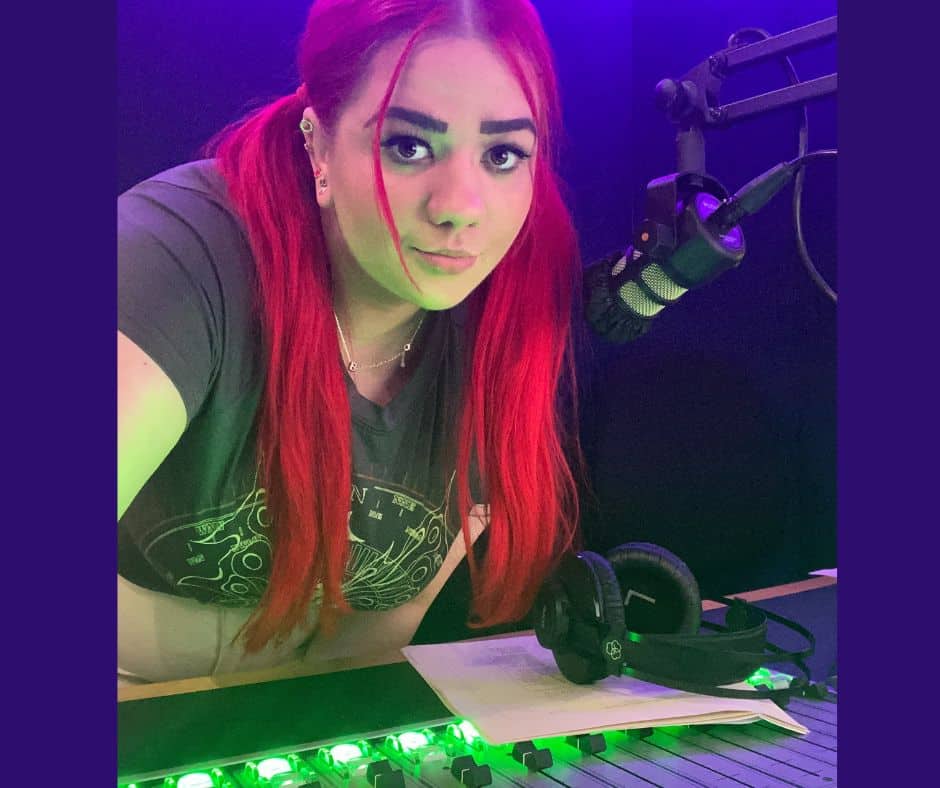 The first episode was called Talk Valentina Ally. This episode was all about LGBTQ topics with a particular focus on the Transgender community. Becca liaised with Trans students to ensure all content was correct and also interviewed members of the college's Pride Club on air.
The second episode was called That's On Period which focused on menstrual health. Not only did it discuss the options when it came to period products, it also highlighted the range of free products available to students at college. In keeping with the previous podcasts focus, Becca also spoke to a trans student about menstrual issues which ensured inclusivity.
The third podcast was titled Hidden Disabilities. Becca was able to draw on personal experience and discussed dyslexia. She also spoke to former student and social media influencer Seren Jaye who is blind, has Tourette's and is a disability advocate.
Sam Bansal, the College's Student Enrichment Officer commented on why the podcasts were a great idea to be produced at college: "I think podcasts are a great way to get information around the college and out in public. Students and staff can listen to them in their spare time and educate themselves on different topics and also understand different perspectives and experiences.
These topics are important to the students because they are things that the students either experience or see and are things that directly impact them inside and outside college. These topics are already being highlighted in society and social media. Becca has done an excellent job!"
Becca spoke about why she wanted to create the podcast series: "I knew I wanted my final major project to have a purpose. I am keen to create content that focuses on representation and making people heard and this project was a great way to do that!"
Becca was able to utilise the college's state-of-the-art Radio Studio to complete her project and now will share her work on the student enrichment hub which can be accessed by students and staff.