Photography students from Stratford-upon-Avon College were recently invited to produce promotional materials for a national mental health charity.
The Charlie Waller Trust has been operating since 1997 and is one of the UK's foremost Mental Health charities; promoting understanding and open discussion about mental health and equipping young people and those who support them with the tools to maintain and enhance their mental health and wellbeing.
The Trust wanted to collect images for their promotional campaigns and learning materials, but rather than use stock images, decided they wanted their photos to be created and produced by young people. So Sarah Ashworth, Director of Schools and Families Mental Health at the charity, reached out to the College and organised a collaboration.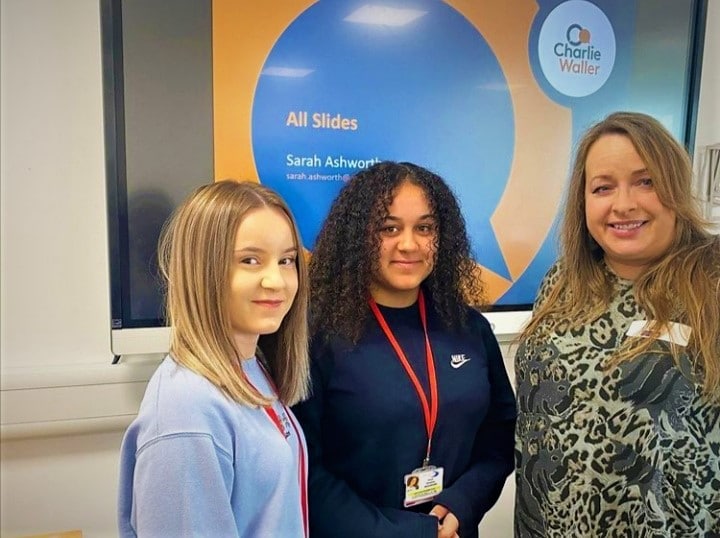 Sarah joined the students for a session which started off with a mental wellbeing presentation where she gave an overview of the Trust and explained why looking after mental health is so important. She shared helpful advice and areas of focus; a good example being the acronym CLANGERS: Connect, Learn, be Active, take Notice, Give, Eat well, Relax, Sleep.
The students then worked on an activity that focused on their work life balance. Using a wheel image and scoring areas of their life out of 10, the students could see how balanced their life currently was. Sarah notes, "These types of activities, where the students can see their lives in 'raw data', are really helpful. It allows you to see areas that need more time and attention and some that need less. If I had my way this would be more important than reading, writing and arithmetic. Something we need in our life is a good relationship with ourselves, as we can only be good to others if we can be good to ourselves."
Sarah helped the students with Mental Health Wellbeing exercises
Sarah then introduced a competition, for which the student's task was to create photos that reflected a variety of emotions, both positive and negative. The pieces would be judged on composition, technical expertise as well as creativity and relevance to the brief.
The students created a range of amazing work which made the decision tough for Sarah and Photography lecturer Sophie Jolly. However, in the end the winner was Oli Salmon, with Hollie Laycock and Johny Taylor as runner ups.
Oli was delighted to have won. He commented: "It's reassuring to see something that I put effort into has won something! It's also great it's for such a good cause." Hollie also really enjoyed working on the project, commenting: "I enjoy portrait work and being creative, I put a lot of time and effort into it and liked how we explored details about mental health that aren't talked about."
Oli did some great work in blue, Hollie produced some beautiful portraits and Johny was creative using objects and elements within his work
Aside from the competition, a wide range of all the student's photos will go on to be used across the Charlie Waller Trust, meaning the students can add this credit to their CV. Sophie highlights the importance of gaining credits like these: "It's these types of credits that really make our students stand out from others. They finish College with a CV showing they have worked with so many clients; it really gives them a great professional set up."
Find out more about the Charlie Waller Trust via their website.