BUSINESS STUDENT ON PATH TO FINANCE CAREER
A former Stratford-upon-Avon College Business student has progressed to Aston University to study an Accounting and Finance degree after impressing on his College course and work placement.
Will Wren, 18 from Alcester, had originally planned to study A-Levels but when things didn't go to plan on GCSE results day, the talented student turned to Stratford-upon-Avon College where ability and potential isn't judged solely by GCSE results.
Reflecting on that decision, Will remarks: "I was gutted on result's day but I'm so glad it happened because it worked out for the best. Being assessed by what is essentially one small quiz after working hard for 5 continuous years at school isn't the best indication of one's success. The College gets that."
During his course, tutor Tom Collins encouraged Will to apply for a work placement at Crowne Plaza Hotel and helped him with the application process. Will was interviewed and subsequently offered a finance position. He began his 45-day placement later that Summer. He credits his interview success to lessons on his course dedicated to interview skills development.
So impressed was the management at Crowne Plaza with Will's work ethic that they offered him a paid part-time position upon completion of his placement. Will comments: "During the placement, Crowne Plaza treated me exactly like the rest of their employees and involved me in all elements of the position. I really got to sink my teeth in and take on the challenging aspects of the role head-on."
Tutor Tom remarks: "It was clear from day one that Will had a clear passion for business. Throughout his 2 years he submitted high quality assignments and excelled in his role at Crowne Plaza. It came as no surprise to me when he finished the course with a distinction."
Will felt supported not only by his tutors but also Principal John Callaghan, "John reached out to me and wanted to make sure I was happy on my placement and kept in touch with me. He went out of his way to make himself accessible and I doubt I would have got that support elsewhere. I was both looked after and empowered."
Will is grateful for the many opportunities the College offered him, from engaging assignments whereby he created his own business and pitched it to local employers in a Dragon's Den style setting, to fundraising events he organised with his classmates for a charity very close to his heart, The Myton Hospices.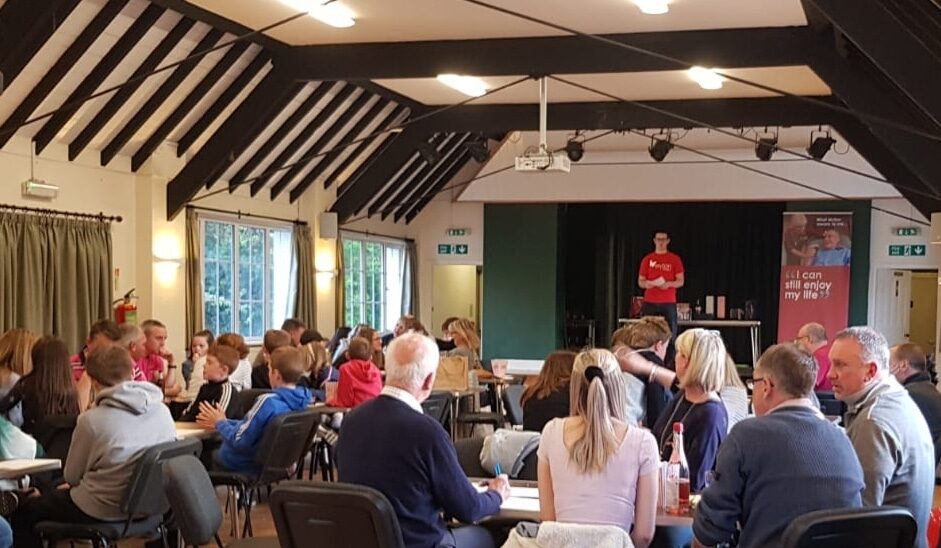 Will highly recommends his course to others, "The course assesses you through assignments throughout the year and so I always knew how I was doing, and it prepared me for the university assignments I'm having to do now. When COVID hit and my friends studying A-Levels found themselves lost, I was at ease and didn't have anything to worry about. I am so glad that what first felt like a nightmare on GCSE results day turned into my own little success story."
Upon graduating from university, Will hopes a career as a Financial Manager awaits.
Find out more about our Business courses.