Music students from Stratford-upon-Avon College are set to begin their professional journey after their band were signed by a management company.
Bunker 9 is a hard rock band made up of five former students from the Music Performance & Production course at the College. The band have just been taken on by Music Management company TMR Band Management.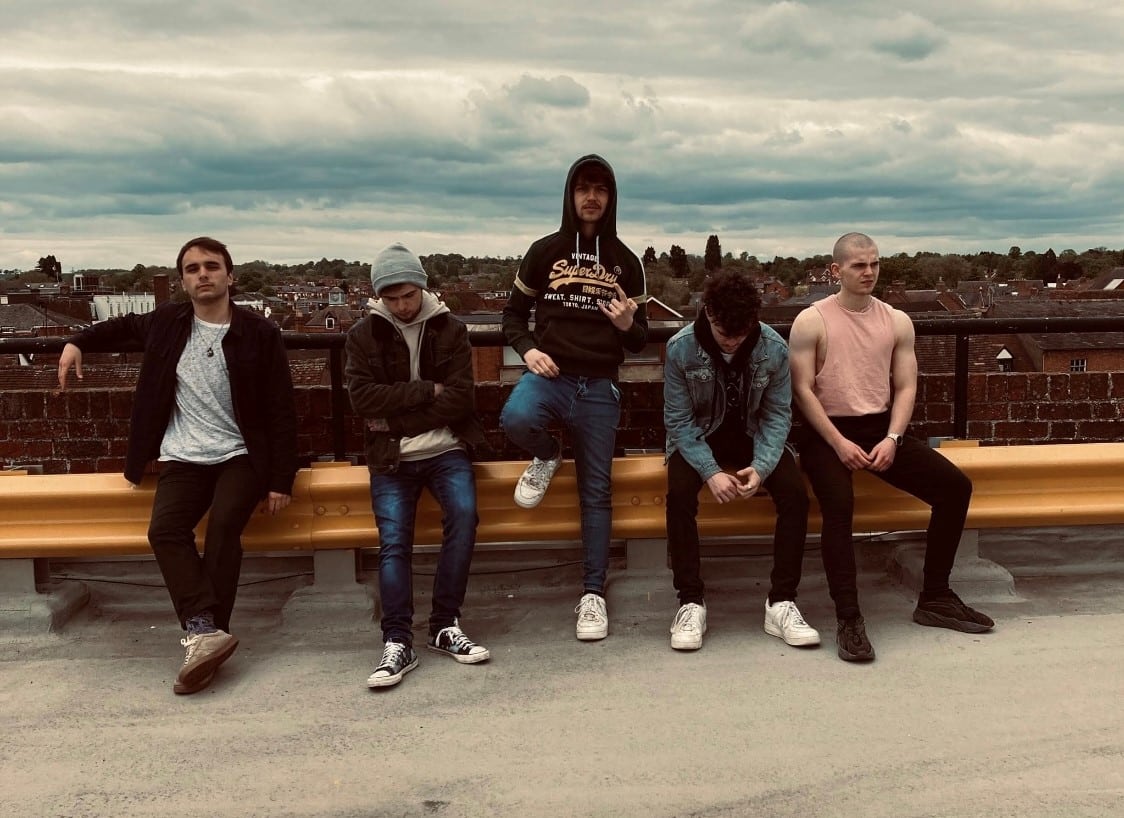 Tommy Dunwell (Vocals), James Allen (Guitar), Henry Davis (Drums), Charlie Singleton (Guitar) and Chris Jovanoski (Bass) all attended the College to study the Level 3 Music Performance & Production course with Tommy, Charlie and Henry staying on to study Level 4.
All the band members joined the course for the same reason; to develop their skills and meet other musicians. They commented: "We heard some great things about the college through ex-students and online reviews and felt that it would be the best place for us to continue our studies in music. We definitely made the right choice!"
They thoroughly enjoyed their time at the College: "We were given all the support that was needed by the lecturers and the student support staff. The course was conducted in a brilliant way by having the right balance of practical and theory-based work, and we had plenty of time to rehearse too, which really helped develop our instrument and collaboration skills. Rob and Steve, our lecturers during our time at college, are both incredible musicians and lecturers who genuinely care about their students' development and well-being. Anyone who chooses to take the Music Performance or Production course are most definitely in good hands."
The band actually came together due to a college project: "We formed as a band during the first project 'My Generation' in the first year of college. We had some other members and we were without James at the time. During this time, we wrote our first track 'Going Now' and performed it live during the My Generation gig at college. In December 2020 we recorded this track in the studios shortly after welcoming James into the band as our second guitarist."
Bunker 9 found their sound by playing music they were passionate about; practising covers such as 'Out of the Black' by Royal Blood and 'Everlong' by Foo Fighters: "We would take inspiration from these songs when writing our own and put our own heavier twist to it which is what got us into the Hard Rock/Metal genre."
They released their first EP 'It Doesn't End Here' less than a month after finishing their Level 3 college course and on the same day they performed their first proper gig at 02 Academy in Birmingham.
The band love performing together: "The best thing about Bunker 9 is definitely the chemistry we all have whilst practising and playing live on stage. We've played with session musicians before when one of us has been unavailable and it just doesn't feel right when one of us is missing. Looking back at our first gig, we couldn't stop smiling as we were on stage. It was the best feeling in the world performing our songs in front of people and seeing them enjoying it."
The group have big plans for their future: "Our main goal currently is to go on tour around Europe. Though an ambitious goal, we're pretty confident that if we keep up what we're doing, we'll be on a tour bus in no time!"
And advice for any young musicians?: "Don't. Give. Up. Though it sounds silly, and you've probably been told that hundreds of times, we REALLY mean it! Don't let anyone tell you that you shouldn't pursue your career in music, if you put the work in and try your absolute best – it will pay off!"
Congratulations Bunker 9! We can't wait to see you rocking out in a venue near us soon.