Film director Debbie Isitt visited Stratford-upon-Avon College to teach Creative Media students about her improvisational filmmaking style.
Coventry-based Debbie is a director and writer whose credits include Confetti and the Nativity film franchise, the latter having now been adapted into a stage musical.
Debbie, who is currently in pre-production on a new feature film project, reflected on the success of the Nativity franchise. "It's a dream come true! It's something that the nation seems to have taken to their hearts. I absolutely love making the films and the stage show, so long may it continue."
Debbie is passionate about inspiring young filmmakers. She commented "The process of making a film is a really wonderful experience. As a director, I take the cast and crew on a journey that's physical and emotional, and work with talented people on a project that everybody feels a sense of ownership over."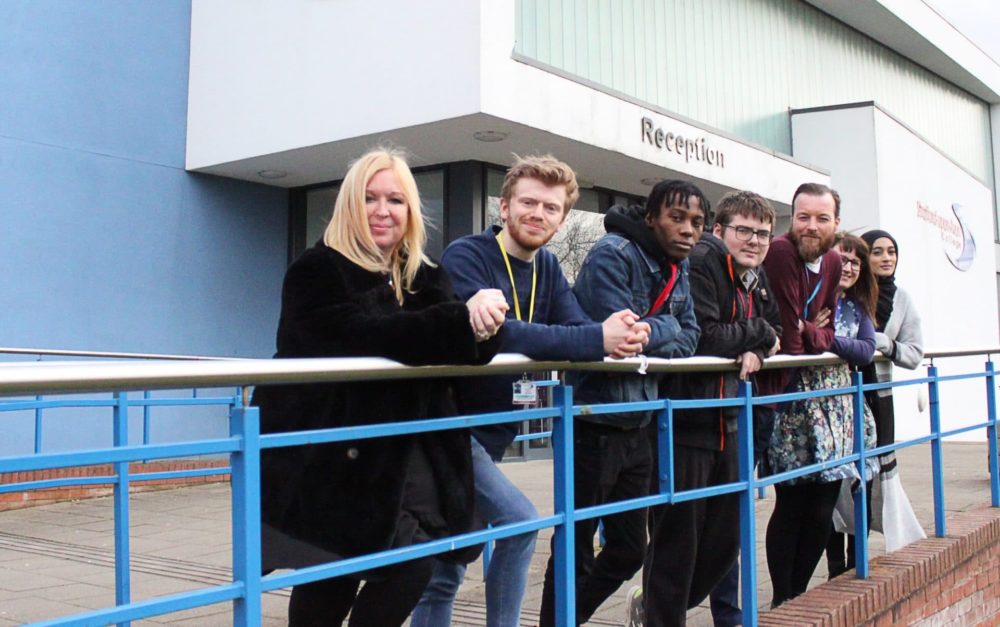 Believing it's vital for the students to understand how to succeed in dealing with the challenges they will face in the industry, she stressed the importance for them to hear first-hand what it's like in the real world.
"While it's good to be optimistic about the industry, I think it's important to know about the hardships as well. That way, you can develop tenacity as well as technical skills."
Debbie shoots her films without a script, working with the actors to improvise dialogue on set. She feels this style is the secret to the comedy in her films, with improvisation offering more potential than relying on something written down on paper.
"It gives the actors a sense of ownership and freedom that makes it a very exciting process, and it feels very authentic because the actors are using their own words."
Keen to encourage the students to experiment with improvisational filmmaking, Debbie stressed to them the importance of knowing exactly what story a director wants to tell before any improvisation takes place.
"I don't make up the story on set; we only improvise the dialogue. The story has to be very carefully conceived, structured and controlled. The actual words that are spoken aren't as important as the subtext and the story."
Impressed by the dedication and enthusiasm she saw in the students, Debbie commented "They're clearly being very well taught here – they're insightful and it was an absolute pleasure to talk to them."