Digital Media Production students from Stratford-upon-Avon College received a masterclass recently as they collaborated with a professional director as part of Into Film's Get Directing scheme.
Students on the Level 3 Media course have been working with professional director, Sami Abusamra, since March as part of the scheme. Sami is known for his work as a comic director having worked with MTV, the BBC, Mitsubishi and Dominos to name a few.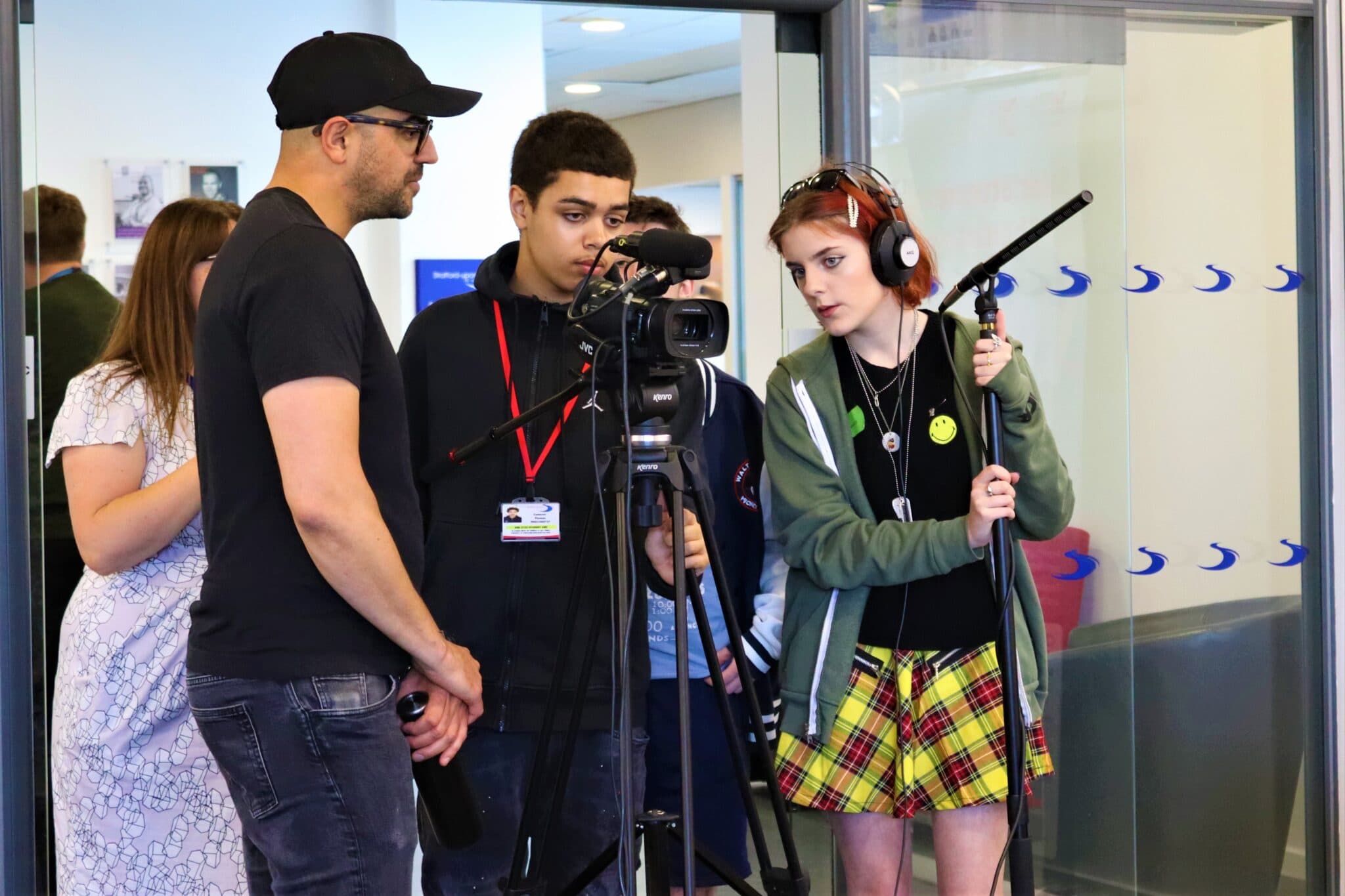 Sami has been working with the students via Microsoft Teams for 2 hours a week and visited the College for the final production activity which involved a whole day of filming, editing and screening short film sketches. Sami described what the session was for: "The project is trying to get the students thinking about storytelling both from a directorial and technical point of view. After the virtual learning, today is about practical application."
The students were split into groups, given the same comedy script but each group were able to interpret it in their own way. Afterwards, the groups split again so there were three different edits of each version. This helped the students to see how different visions can affect a piece of work.
The students used a range of locations around the college to film
The students really benefitted from Sami's insight. Victoria Humphries, 17, commented: "It's been good to have a connection with a professional Director as it's a route I want to go down. It's also great to have the opportunity to be able to ask questions and then apply knowledge we learn practically." Toby Garner, 19, added: "It was great to develop camera techniques and to learn terminology that you would use on set. It was also great to see examples of Sami's work."
Sami was happy to be able to share his insight with the students: "I enjoy working with young people. Being a part of the Director's Charity Foundation means I get to be involved with projects like this. Also, when I was young I knew I wanted to be in TV but didn't know how to get there so I want to help demystify the Industry and help students on their way."
The students created a range of work that really impressed Sami: "They had some really strong ideas, creative sensibilities and technical competence. They exceeded my expectations."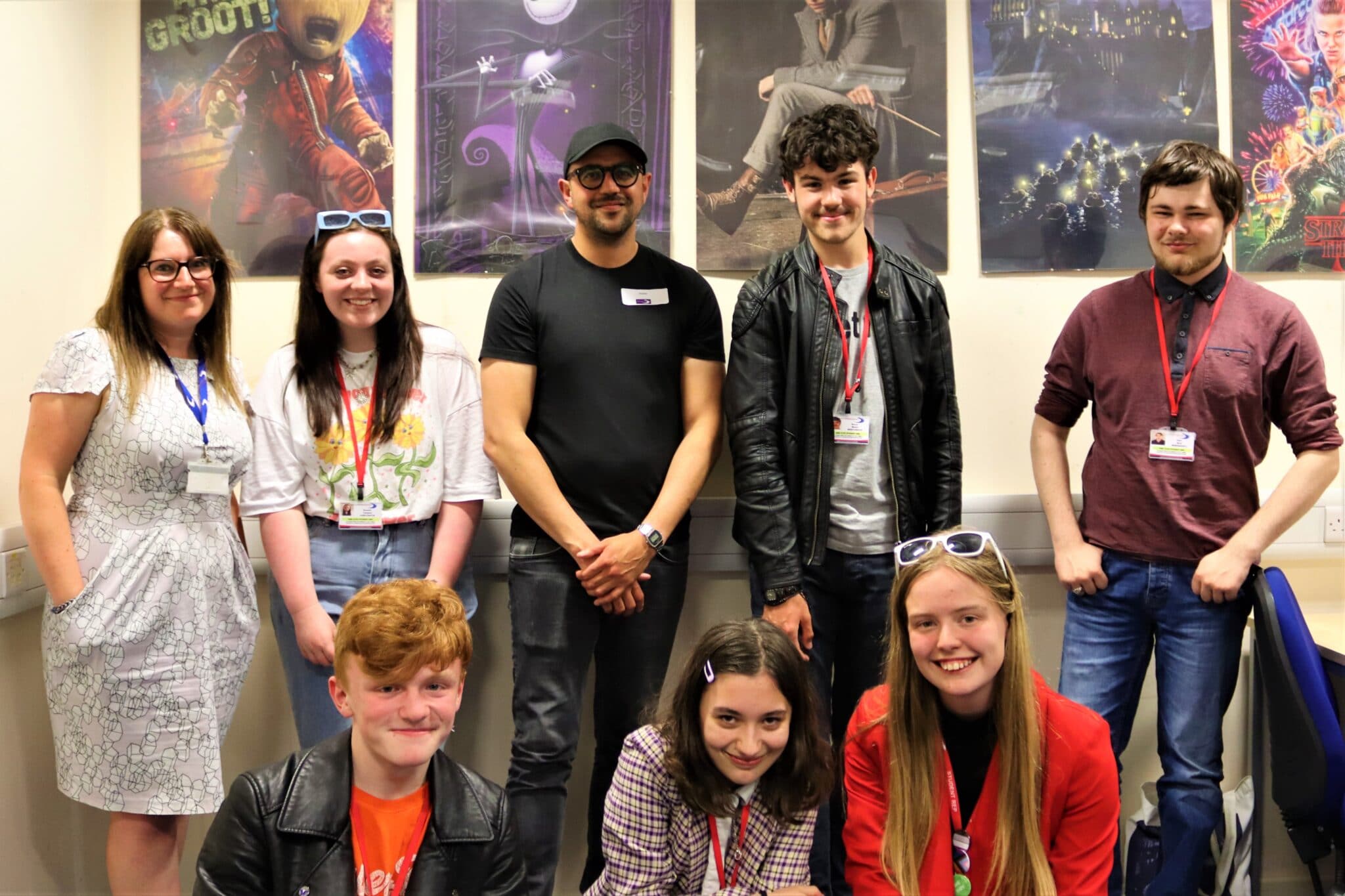 Lecturer Sarah Downing works with Into Film as an Education Ambassador so is always eager to help students develop professionally. She is extremely happy with the how the project went: "The students have been able to develop their production skills and have a better understanding of professionalism."