HOSPITALITY APPRENTICES SET FOR INDUSTRY
Apprentices from Stratford-upon-Avon College boosted their employment skills when they attended Coventry-based butcher Aubrey Allen's Big Apprenticeship Day.
The seven Stratford apprentices were joined by 40 other trainees from the farming, butchery and hospitality industry to exchange ideas and good working practice, and to attend workshops with several inspirational speakers, including Andreas Antona of Simpsons Restaurant in Birmingham.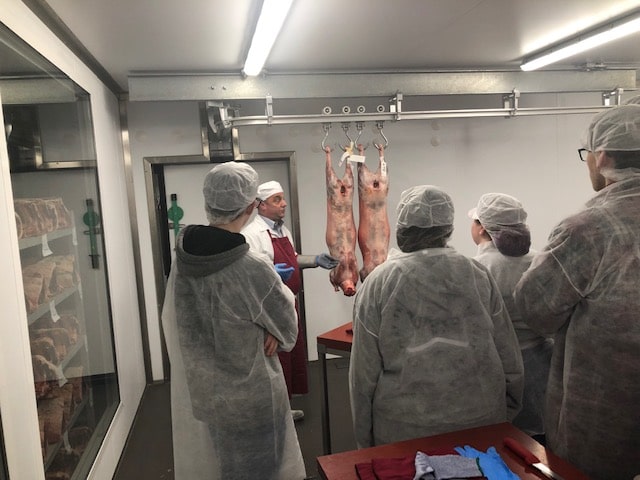 The event was a fabulous opportunity to promote hospitality in the butchery and farming industry to young people.
To top off a fantastic day, Stratford-upon-Avon College apprentice Megan Kinch from Ashorne Hill Management College, was awarded a prize for being the most enthusiastic apprentice of the day, winning an autographed recipe book from Stratford-based restaurant Salt. Congratulations Megan!
Find out more about the College's range of apprenticeships.