A café in Lighthorne, Warwickshire, has taken on another apprentice from Stratford-upon-Avon College after promoting their previous apprentice to a management position.
Lighthorne Pavilion Café was opened in 2016 by Ben Thornton. The café attracts customers from all over, as well as having a wealth of regular clientele. It is a small team that runs the café; with just four full time staff and a few part time employees.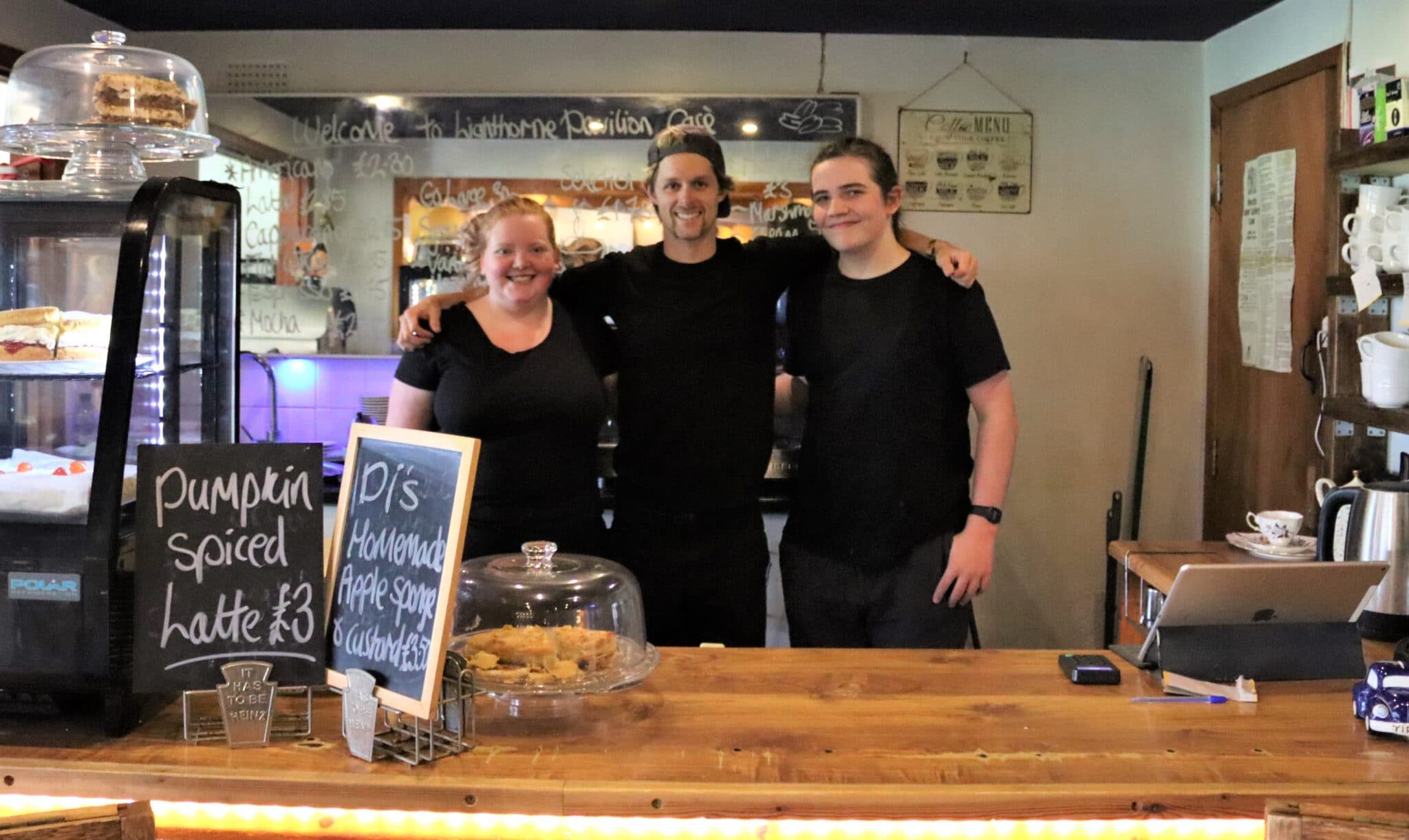 One of those full timers is Sophie Giblin, a former apprentice and now Front of House Manager, who did her apprenticeship at the café in 2017/2018. She comments: "I wanted to work in a kitchen and this apprenticeship offered both kitchen and Front of House so was ideal. I could work alongside the College element which helped me get my Maths and English." The experience went so well that Sophie was offered a permanent position straight away. She would definitely recommend doing an apprenticeship: "If you know what you want to do, it's a great route to take. And you get a qualification while earning."
Café owner Ben has now taken on another apprentice from Stratford-upon-Avon College: Harry Steward, 17, from Wellesbourne. The College actively supports apprentices by helping them find the right business for them to work with.
Harry is enjoying his apprenticeship so far. He comments: "I'm not really suited to a classroom; I'm more practical and enjoy talking to people." He describes how doing this apprenticeship will benefit him in the future: "I get so much practical experience. If I ever do move on, having this experience will put me above others."
Sophie helps Ben manage the Front of House areas and Harry gets learning opportunities in both the café and the kitchen
Ben would recommend other businesses working with apprentices. He comments: "From a business perspective it is a cost-effective way of employing staff. But also, catering is hard work and it can be easy to lose staff. But apprentices have chosen it as a career so have more drive. They are like sponges and want to learn and absorb everything. All of this means I get to keep my business at a high standard."