A former Stratford-upon-Avon College student is fulfilling his lifelong dream of being a full-time Police Officer with the West Midlands Police.
Connor Fowler, 20 from Hall Green, decided to choose Stratford-upon-Avon College to study Public Services after leaving school upon hearing so many great things about the town and the College.
The determined student, currently a Response Officer, is in his first year studying a Police Constable Degree Apprenticeship. He commented: "To be a full-time Police Officer, whilst studying for a degree, is a great opportunity to learn both practically and academically about the concept of policing."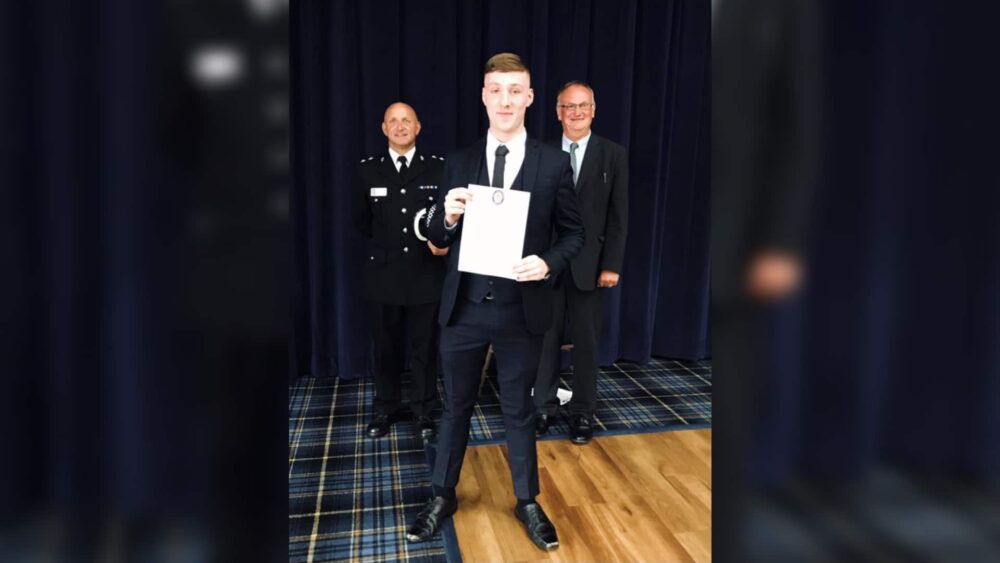 Starting the Apprenticeship in July, during the pandemic, meant all initial training was done online. However, since November, Connor has been stationed in Birmingham and been on the frontline of responding to calls for service, something he has found truly rewarding: "I have to juggle my time wisely with assignments and the practical requirements of the role. It can be demanding but it is such a fulfilling and rewarding experience and I work in a very supportive environment."
Connor had initially started studying Policing at University after leaving the College but soon after he felt he needed a more practical approach to the course so applied for the apprenticeship. Already he feels he has learnt so much, from crime prevention to intelligence management. Upon completion of the three-year course, Connor will be awarded a BSc in Professional Policing Practice.
During his time as a student at the College, Connor completed his Silver Duke of Edinburgh Award and felt the various trips incorporated in his course really benefited him: "I always wanted to join the police service and the course offered a specific insight into the work of the emergency services which was great."
Public Services Lecturer, Kim Jones, commented: "Connor was an inspiration to others in his class and was conscientious about producing work of a high standard, often using police case studies and real-life experiences as a cadet for the British Transport Police to support this. He also volunteered for the Youth Commission, which meant attending meetings in the community with local MPs, the police service and local authority representatives. We are proud of his achievements."
Looking forward, Connor would like to continue working with West Midlands Police with the possibility of working in a variety of policing roles, if the opportunity arises.