Meet our highly skilled team who possess a wealth of experience across the industry.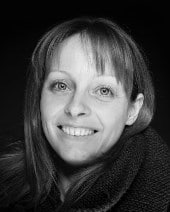 Claire Morley
Choreographer, Producer, Lecturer
As assistant head of department Claire is responsible for the day to day running of the department. She specialises in tap dance and has worked extensively as an educationalist, performing arts practitioner, choreographer and director.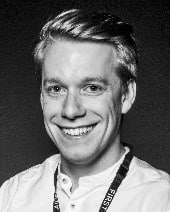 Philip Watson-Smith
Choreographer, Director, Lecturer
Philip trained at London Studios Centre and then worked extensively in theatre and television before taking on a lecturing post at the College. Philip has been lecturing at the College for several years now and is a highly experienced choreographer and director. Philip continues to work as a freelance performer alongside his duties as Programme Leader in Creative Arts.
Katharine Bayley
Director, Lecturer
Katharine graduated from The Royal Central School of Speech and Drama in 2000 and worked extensively as an Actor/Musician in Musical Theatre for ten years before gaining QTS from the University of Warwick. Katharine is now in her seventh year of working as an education professional in Performing Arts.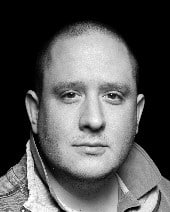 Alex Dengate
Musical Director, Lecturer
Alex trained in Music, Composition and Professional Practice at Coventry University, graduating with honours. He completed his postgraduate training at the University of Warwick, took a Diploma in Lighting Design for Theatre at RADA and studied his Estill level 1 and 2 at Urdang. His performance work as an M.D. and musician has been extensive in theatre, television and radio. He continues to work as a freelance performer, musician and M.D. alongside his lecturing post at Stratford-upon-Avon College.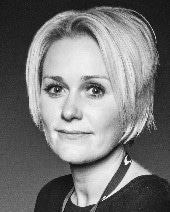 Kerry Downing
Director, Lecturer
Kerry has trained in variety of places including america. She attended the actor's studio and stella adler school of acting returning to the uk to study her MA in Drama & Contemporary Performance. Kerry has worked extensively in theatre, radio/television and film as an actor also working as a theatre maker, facilitator and teacher. Kerry has since taught in a range of colleges and universities. She is committed and passionate about working with young people and enabling them to learn and achieve their goals through a creative environment.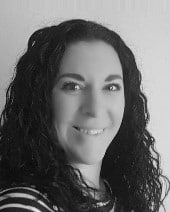 Louise Millward
Technical Director, Lecturer
Louise has trained professionally in acting, stage design and stage management, gaining her Bachelor of Arts with Honors. She worked within the industry for a number of years before joining the teaching staff here at Stratford-upon-Avon College. She has now worked at the College for several years, teaching across most disciplines. Louise continues to work professionally within the theatre and television industries.
Robert Hague
Musician, Lecturer
Rob studied composition at Dartington College Arts and upon graduating has worked as a bassist, composer and music facilitator. He has performed at venues such as the Royal Albert Hall, Ronnie Scott's and BBC Pebble Mill and has composed music for a variety of films and theatre productions.
Rob has valuable experience in setting up and running community music projects and has worked in music education for several years. He has a passion for developing the skills of the next generation of musicians. Rob continues to work as a freelance bassist and free improviser alongside his lecturing role.
Stephen Birkett
Musician, Lecturer
Steve Birkett graduated from the University of Northampton with a first-class honours degree in Music Performance and Production. Steve is a multi-talented instrumentalist; performing and touring with bands throughout the country, playing festivals and being featured on mainstream radio, alongside composing music and soundscapes for plays. He has experience in recording, mixing and mastering in a broad variety of genres for artists as well as for himself. Furthermore, Steve has worked in technical theatre as a sound engineer and guitar technician, contributing to a variety of shows and venues throughout the country. He is a vocalist and producer for his band Shot Down Zed whilst carrying out his lecturing duties at Stratford-upon-Avon College.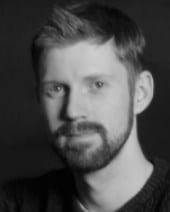 Niáll Hickey
Instructor
Niáll graduated from Nottingham Trent University with a 2.1 honors degree in Theatre Arts (Technical Theatre) specialising with Management. After university he focused more on the technical side of backstage theatre work. Niáll has worked both in Education and Industry, and has experience with teaching Lighting, Sound and Video in Performance.
Kath Waters
Choreographer, Lecturer
Kath gained holds a degree in performing arts from Middlesex University and the teachers certificate for post-graduate and professional dancers from London College of Dance. At the College, she currently teaches classical ballet, contemporary dance, jazz dance, choreography and baroque dance to both full-time and leisure learners. Outside of College she works is an examiner for A-level dance and a standardiser for BTEC dance as well as a freelance choreographer and movement director. She is also well known in the genre of historical dance as both a performer and teacher. Her roles include artistic director of Stratford Renaissance Dance, co-founder of baroque music and dance company Apollo's Revels, teacher and performer with Mercurius, also a baroque dance company, and forewoman of the Shakespeare Morris women's side.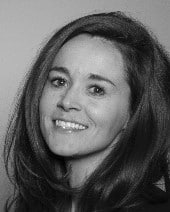 Charlotte Onslow-Major
Director, Lecturer
Charlotte trained in Performing arts at Winchester University, graduating with honours. She went on to work extensively with an educational theatre company before completing her PGCE in Performing Arts, specialising in further education. This is her 10th year of working as an educational professional, teaching cross a range of disciplines.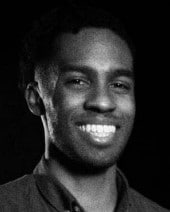 Jarred Tyson
Technician, Instructor
Jarred graduated from Staffordshire University in 2013 with a first class honours degree in Creative Music Technology. After university Jarred worked in several creative industries helping produce films, events and games with Codemasters and other companies. Jarred continues to perform in various bands and ensembles and work as a freelance audio visual engineer.
---
---