Acting students from Stratford-upon-Avon College staged an amazing piece of theatre for their final show, posing an attack on modern society through the style of In Yer Face theatre.
The cast comprised of 11 actors and was led by director Katherine Bayley. The performance was called Drained and was created as a response to the play Pool No Water by Mark Ravenhill. The show looked at a group of friends who all share one dream but only one succeeds and the production reveals how this affects all their lives.
The show began before you even entered the theatre. Actor Helen Skinner performed a monologue for the audience which drew you straight into the heart of the action. Her performance was confident and assertive as she weaved her way thorough the audience and foreshadowed the event that was about to take place. Her nervous energy was subtly showed through her continued fiddling with a lighter and cigarette and she showcased a range of emotions deftly.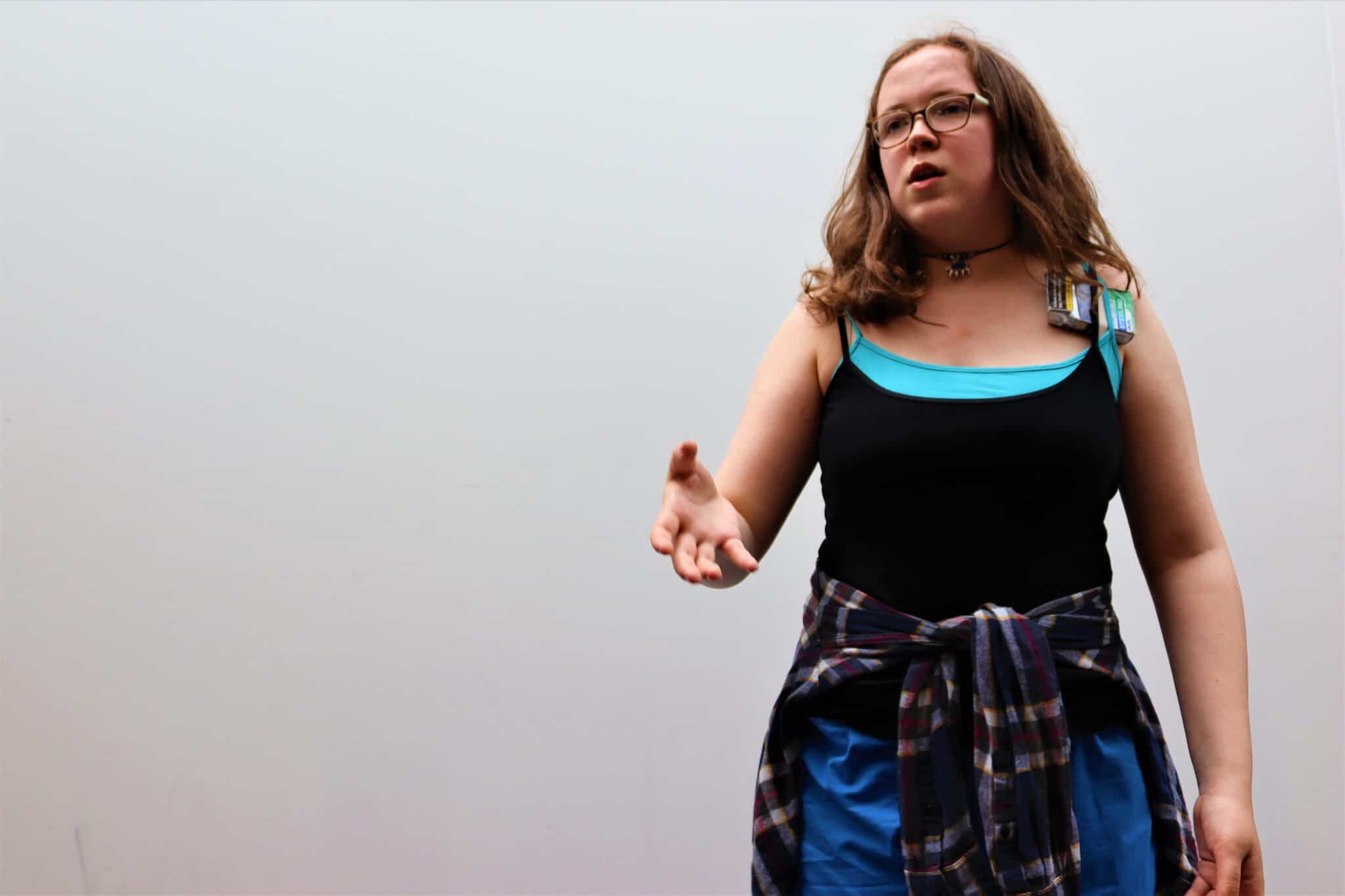 The audience were then invited into the theatre itself where their engagement and involvement was continued with the use of a Thrust stage layout. This is where the audience are wrapped around the stage on three sides meaning the actors have nowhere to hide and the audience feel part of the action.
The cast were inspired by Frantic Assembly, a theatre company know for their amazing physical theatre work and ensemble performance. The cast used this inspiration to its fullest extent, creating beautiful pieces of choreography to support the piece. The pace was excellent, and the action flowed effortlessly.
The cast worked seamlessly together, creating a real ensemble feel
Though there was a unity from the whole cast, each actor brought something different to their character. Laura Jakeman brought a sarcastic flair whilst Kizzy O'Neill showed real intensity and anger. Harvey Bromwich did not shy away from a tough performance committing to his performance of a drug addict.
In contrast Rebecca Phillips lightened the atmosphere with her positivity and naivety which added light and humour, Dan Bradbury showed excellent sincerity and Shannon Alcock was fearless as she was flung around the stage by the cast in some impressive movement sequences.
There was an impressive amount of physical theatre shown throughout the show
The show stunned with an explorative and challenging nature. It highlighted tough topics like drug addiction and physical injury and pushed the boundaries to create an engaging and important piece of work.
It's great to see young actors create such powerful pieces of theatre as they finish their training and become the next set of theatre and film makers.