ASPIRING CHEF WINS APPRENTICE OF THE YEAR
An apprentice chef working at The Fuzzy Duck pub in Armscote has been awarded the title Apprentice of the Year by Stratford-upon-Avon College.
Tara Hooper, who completed a Commis Chef Apprenticeship with Stratford-upon-Avon College last month, was presented with the award at the College's annual Student Award Ceremony held on 20 June.
Tara initially worked as a drama teacher in London but decided to relocate to Warwickshire to pursue her dream career working as a chef. "I've always enjoyed cooking and baking. Nearly three years ago I realised that I wasn't enjoying my job and I started to think about transferring to a new sector."
Tara's plans were put in jeopardy, however, when the pub at which she started her apprenticeship was sold, but The Fuzzy Duck came to the rescue by taking her on and enabling her to continue. She welcomes the vocational, hands-on approach offered by an apprenticeship, as opposed to more traditional forms of academic study. "It's really useful to be able to ask questions when things go wrong and learn from mistakes instead of just reading about something."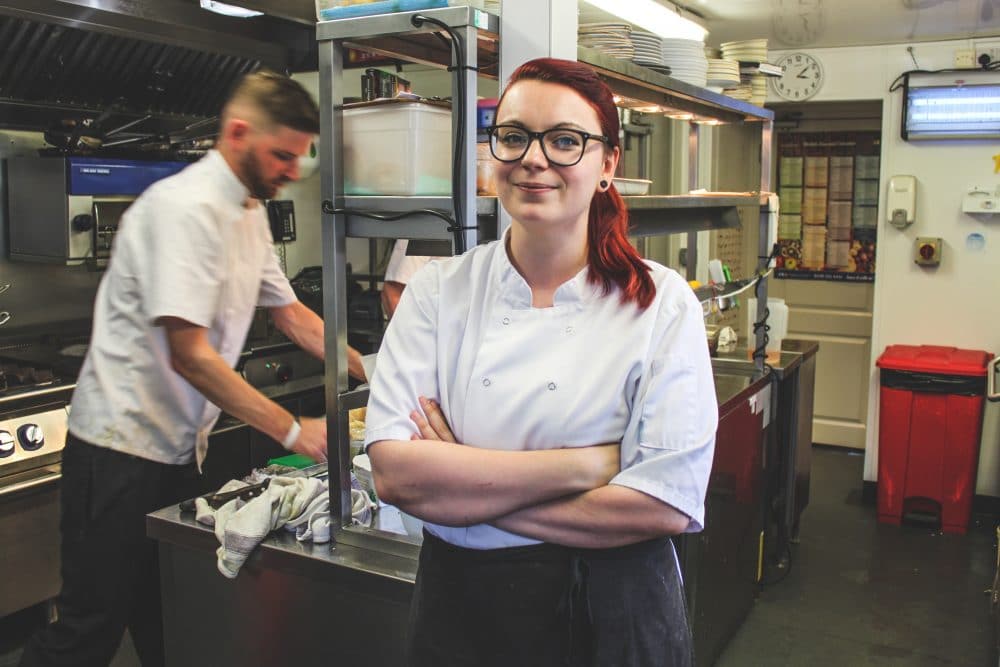 Tara is grateful to the College for the support it has given her throughout her training. "The College has been great. My assessor allows me to be really flexible and is really encouraging – it's such a good support network."
Ben Tynan, Head Chef at The Fuzzy Duck, is also full of praise for the College's straightforward recruitment process. "We found dealing with the College incredibly easy – whenever we needed anything the apprenticeship team were there to help us."
Ben couldn't be happier with Tara's progress throughout the apprenticeship. "She's really developed her skills across the board, especially her organisation and time management. She got to grips with the standards we expect at The Fuzzy Duck very quickly which was obviously great to see."
Having completed her apprenticeship, Tara next plans to study an Advanced Apprenticeship, furthering her expertise and employability, while ultimately aiming to one day own her own café, specialising in handcrafted cakes and patisserie.
But for now, Tara, delighted that her long hours and hard work have been recognised by her award, is thoroughly enjoying her time at The Fuzzy Duck in her new career. "I just enjoy being able to make a living from my passion – not a lot of people can say that."
Find out about our range of apprenticeship courses.