Backstage Production Arts students from Stratford-upon-Avon College have created a stunning array of light shows to show off their skills as they prepare for their final projects at college.
Backstage Production Arts students are incredibly busy throughout their course working on and learning about a huge range of technical areas including lighting, sound, stage management and professional practice. Throughout their time at college, they practise their skills by providing technical support to the various acting, dance and musical theatre shows performed throughout the year.
As they embark on their final few months of study, students have the chance to have more autonomy over their projects to showcase what they have learnt. The Light to Sound show is a project that allows them to do this.
Lecturer Helena Lowrence, comments on how important this is for the students: "Usually the students have a director to work under, who will give them direction or set parameters. But this project gives the students complete free reign. They choose the songs, design the set, programme the lights, everything. Also, often the students are limited by equipment on the shows they are assigned to so here everything is available, including the use of our hazers!"
The students had two weeks to prepare, and this included setting the stage and rigging and programming the lights and music. Student Dan Spridgeon, 17, highlights one of his key takeaways from the project: "It's great as I have been able to develop my skills with our new lighting desk, the Chamsys Lighting Board."
The students started from scratch, designing and building the stage and programming their shows
The show was a massive success! Students from across the Performing Arts department came to support. There was a range of music including songs from musicals, film scores, heavy metal and indie.
The students created some stunning sequences to a variety of music and songs
The light shows and use of haze created incredible atmosphere and showcased the amazing talent of the students. The colours were vivid and the rhythms supported by catchy visuals. Student Laurence Barnes, 17, commented: "It's given me great creative freedom. Choosing the song and matching the lighting means we can create something exactly to our own vision."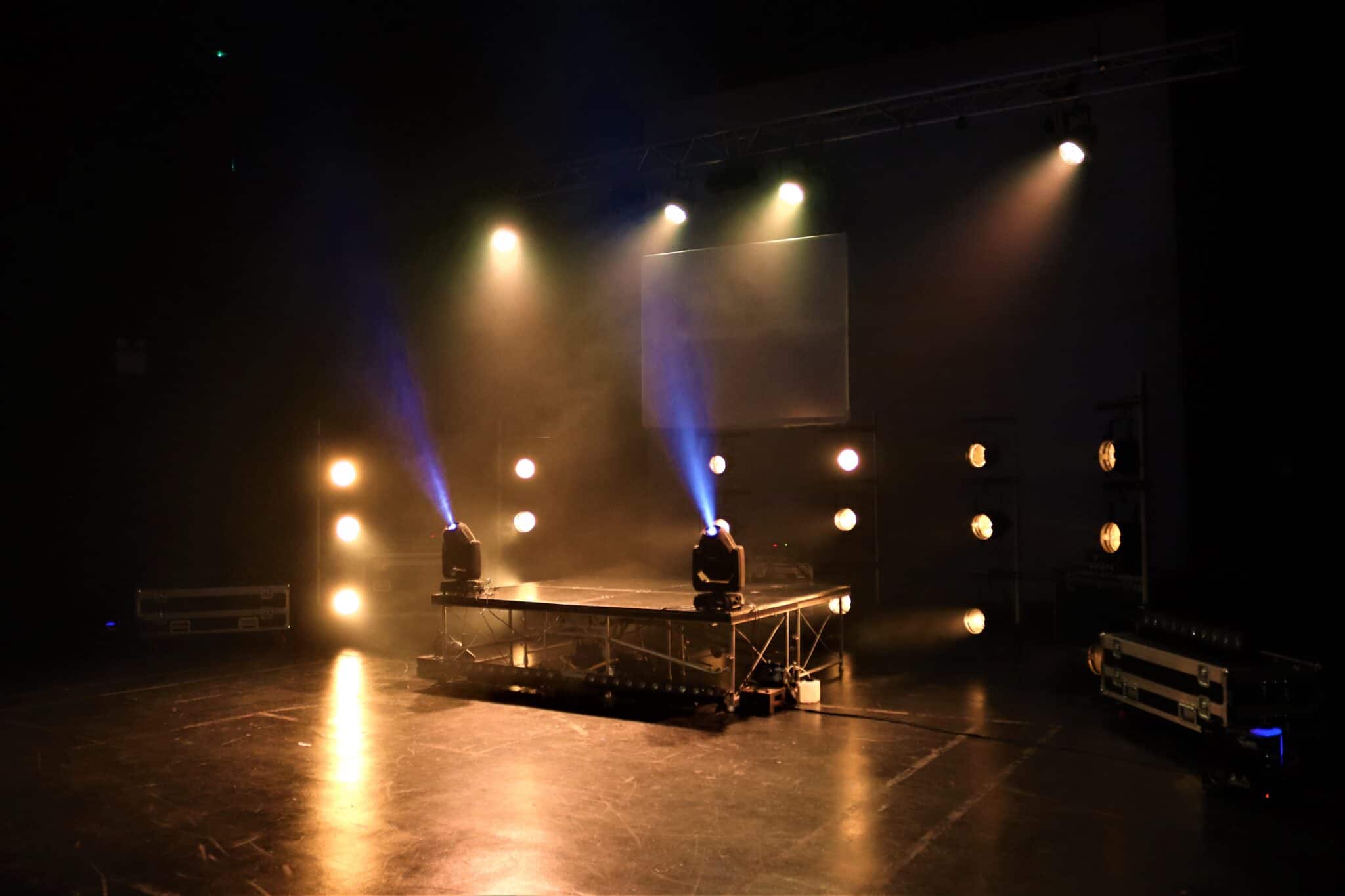 Projects like these show that the students can not only work in theatre but across a whole range of events like festivals, concerts and more. We can't wait to see their final projects later in the year!