Eighteen year old Camden Cox, recently joined thousands of hopefuls at The ICC in Birmingham for the start of the 2009 X Factor auditions.
This year's contestants were faced with not only impressing the X Factor judges with their initial performances, they also had to audition in front of the general public, who had turned up in their thousands! Camden said, "I feel more confident auditioning in front of large audiences. I am used to performing in front of an audience; it's what I've been trained to do."
Camden auditioned with Sam Sparro's Black & Gold. However, when only seconds into her performance, Simon Cowell stopped her, saying, "It's not the right song." Undeterred, Camden proceeded to sing 'Summertime' instead, which the judges felt was much better. Louis Walsh, Cheryl Cole and Dannii Minogue all voted in favour of Camden progressing to boot camp. Meanwhile, Simon remarked, "Nice girl, nice voice but very stage school."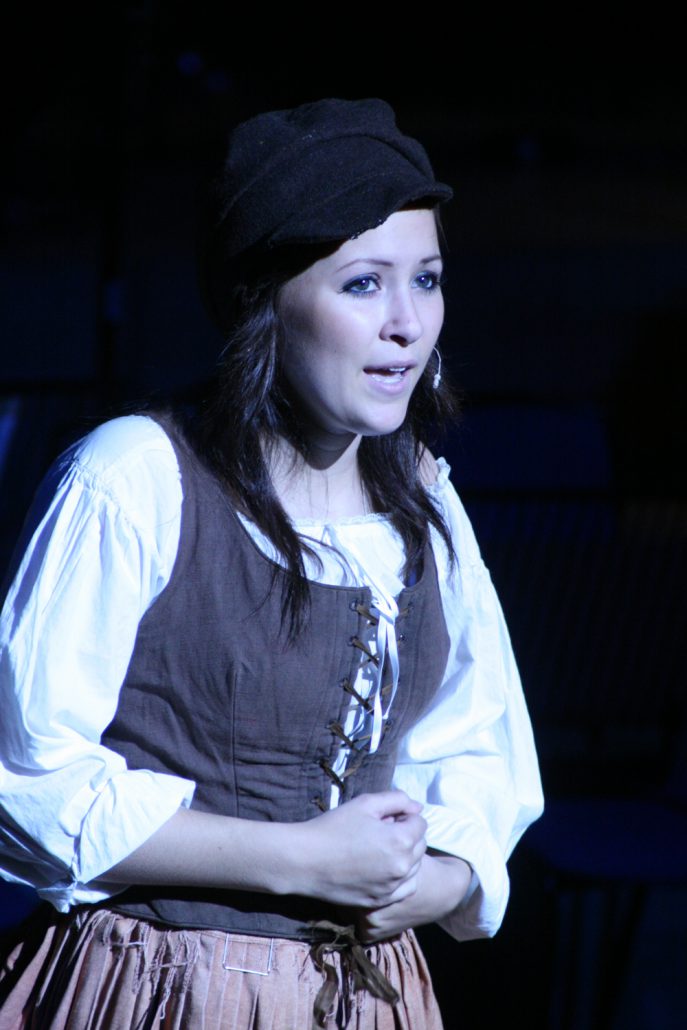 Camden is one of the final 30 girls (16-24 category) and plans to prove Simon wrong at the one week boot camp (which started on Sunday 26th July 2009). Camden said, "I'm really enjoying The X Factor experience. It's the right time in my life for this to happen! I cannot wait for boot camp as this could potentially open up many doors for me. But whatever happens, I'm grateful to the judges for enabling me to get this far." The sixth series of The X Factor is due to hit our screens in September on ITV1.
Camden successfully completed the BTEC National Diploma in Performing Arts – Musical Theatre course at Stratford-upon-Avon College with two distinctions and a merit (equivalent to two As and a B at A Level). Camden goes on to say, "I would like to thank the lecturers for all their support, I'm truly grateful for all that I've been taught. My course was very intense and covered such a broad range of work. This definitely helped me through The X Factor audition process. My confidence was boosted and this pushed me forward as a performer. I will miss Stratford-upon-Avon College and the life-long friends I made."
Whilst at Stratford-upon-Avon College, Camden played her dream role of Eponine in Les Miserables. As a passionate and enthusiastic singer, actress and dancer, she has performed in many productions including Audrey in Little Shop of Horrors, and Dorothy in The Wizard of Oz. She has toured with the Red Ditch Musical Theatre Company to the famous Edinburgh Fringe Festival performing in Eye of a Needle. Edward Pinner, performing arts lecturer at Stratford-upon-Avon College, said, "We're all very proud of Camden. She's a very engaging performer. Camden has a lovely vulnerability about her when she's performing on stage. We wish her the best of luck and we'll follow her progress closely."