Students from Stratford-upon-Avon College celebrated the upcoming coronation of King Charles III with a range of coronation inspired events.
Students studying Education & Childcare and Foundation Learning arranged and ran events in honour of the occasion and invited members of the community to get involved.
Education & Childcare students invited local school, Holy Trinity C of E Primary, to attend craft sessions inspired by the coronation. Reception students participated in a range of activities including stamp making, crown decorating, bunting colouring, carriage designing and making and crowing their very own Kings!
See some of the wonderful creations the students made!
Lucy Upton, Education & Childcare lecturer, was impressed with the Level 3 students work: "Our students created a whole array of coronation inspired craft activities. They gathered resources, decorated the space and helped the visiting children to create the work. It has been an excellent teamwork exercise and a lovely occasion!"
The session finished with story time, with Education & Childcare student Georgie Elsmore reading the children the tale of 'Winnie's Magic Wand'.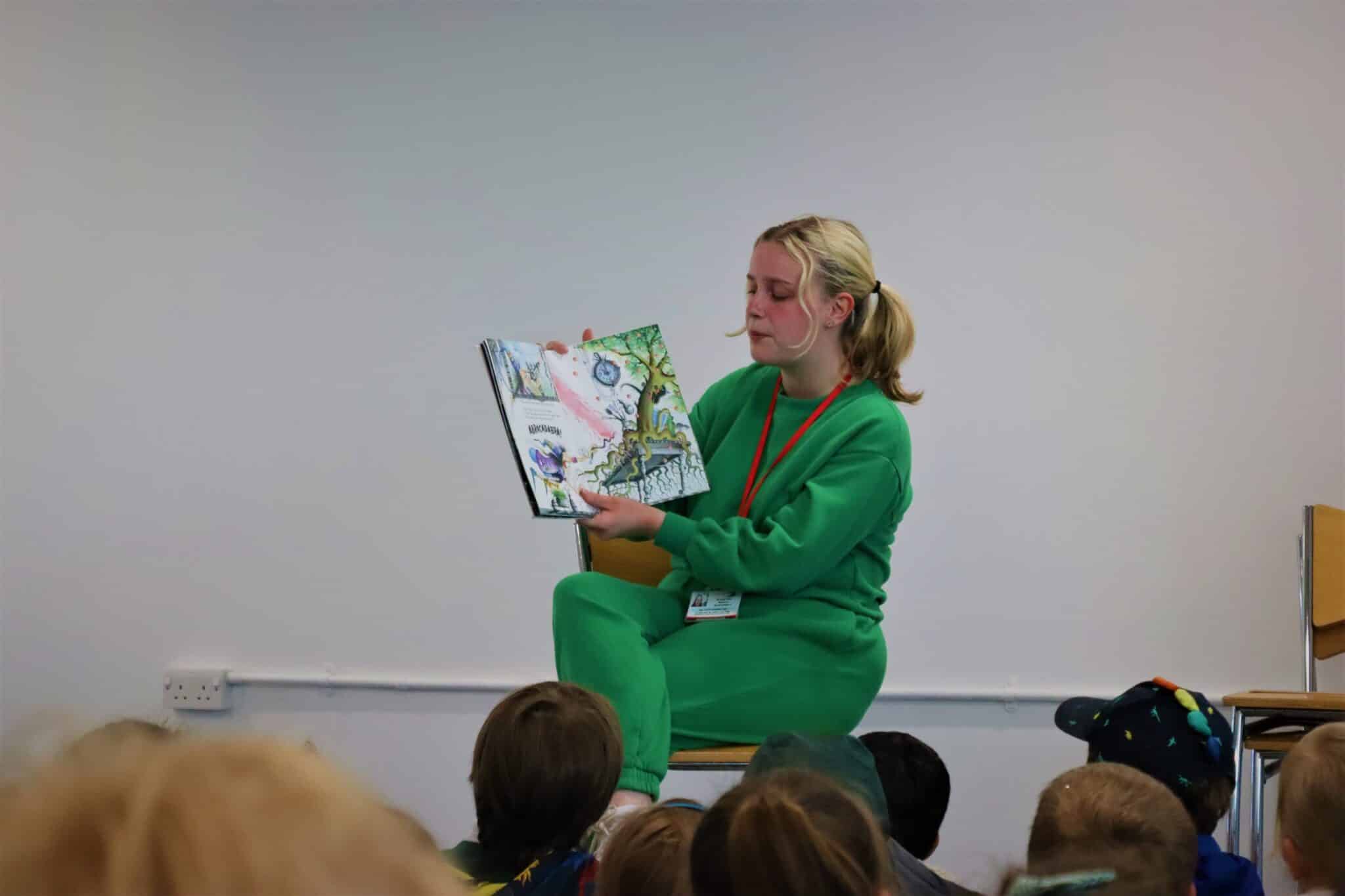 Reception teacher Maria Vallera described why the event was so good for the primary school students: "The students are excited to celebrate a new King! They hear about it at home and know it is a big occasion so it's an exciting concept for them. We have been learning about it at school and today has been great as they love crafts, so they are learning through play and being creative."
The College's Foundation Learning students celebrated by holding a quintessentially British afternoon tea. Students decorated and baked tasty treats and invited a range of guests. As well as current and former staff, the College welcomed residents from The Limes Care Home to attend.
The Limes, operated by WCS Care, is situated a short walk from the College and a number of residents, supported by staff, attended for the afternoon. Rachel McAdam, a Lifestyle Coach at The Limes, was pleased for the residents to attend the event: "It is so great for our residents to come out and interact with others, they really enjoy it!"
Other guests included staff from newly opened care facility Rose Cottage Care Farm; a multisensory care provision for adults and young people with additional needs. Staff members Martina Verweij and Christina Forester came to support the event. Martina commented: "We were so pleased to be able to come along today! We hope to work with the College as we love our clients to be motivated to study as this brings out the best in them and also to share information on what our facility can offer."
Everyone enjoyed the spectacular afternoon tea provided by the Foundation Learning students, including visitors from The Limes, Rose Cottage Care Farm and college staff
Nina Charles, Programme Manager for Care and Foundation Learning, highlighted how beneficial this event was for students: "It has been an amazing experience! The students have been able to fully embed this event into the curriculum as all learning last week focused on British values and the coronation. Students made coronation candles as part of their business module, baked biscuits and cupcakes for afternoon tea as well as worked on communication and socialising skills to prepare for running the event."
Student Laura Bartley was so happy to be able to take part: "We have really enjoyed it! We really like helping with events and it's been great to invite new visitors along." Health & Social Care student Liza Zahalska who was undertaking work experience with the Foundation Learning department also highlighted the benefits of the event: "Everyone has seemed to really benefit from it! It's been great for the students to get more communication opportunities and build on skills."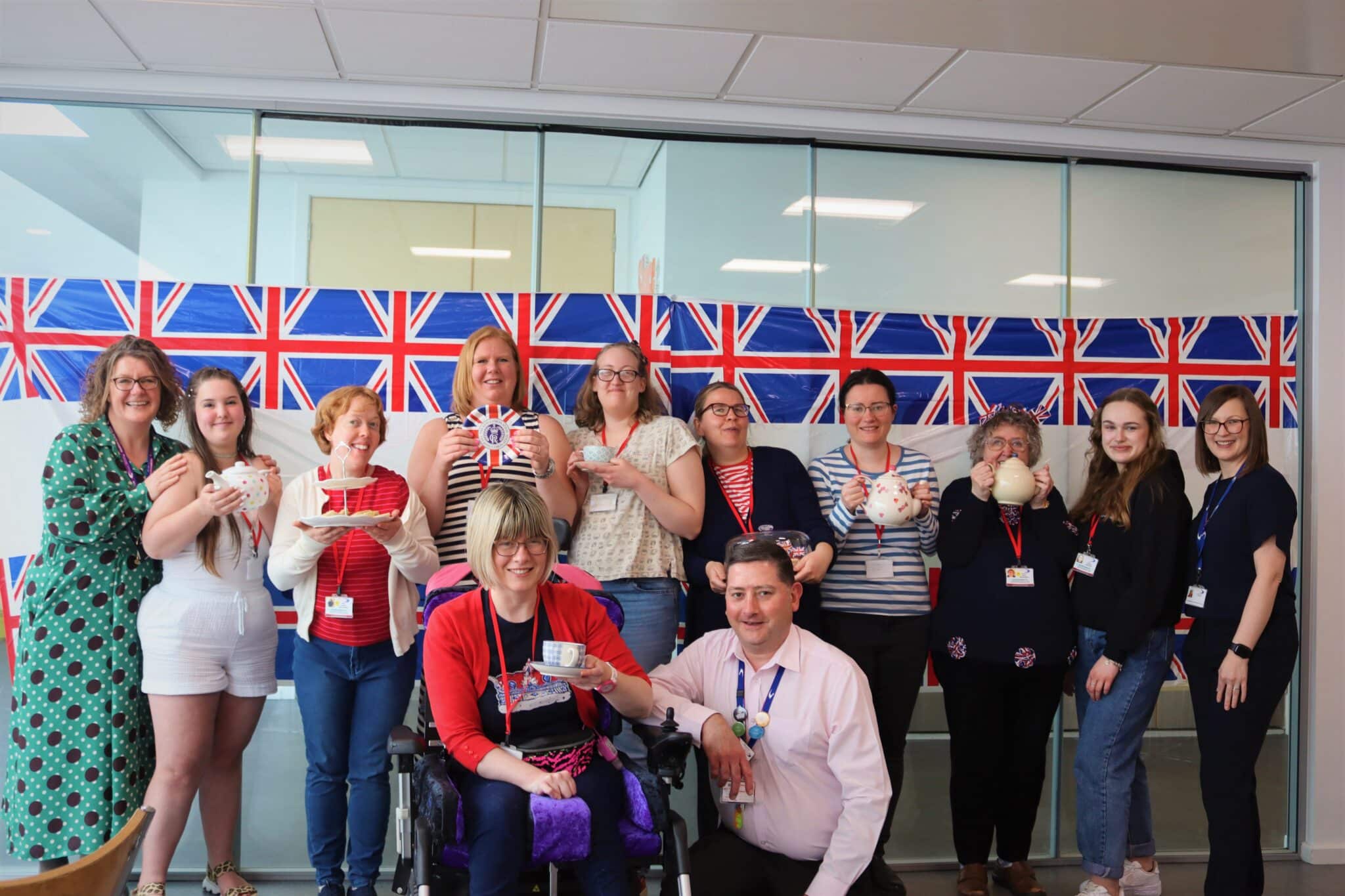 Jackie Handy, Campus Co-Ordinator, who helped to facilitate the events, was so pleased the College could partake in the festivities: "The College wanted to hold some kind of event to celebrate the coronation and really wanted to go further and involve our local community. It has been so wonderful to see how the idea has taken off and the events have been so successful. We are incredibly proud of the students who have worked so hard and created such spectacular celebrations!"
Well done to all students and staff involved and thank you to our visitors for coming along to our coronation celebrations!