A Dance lecturer from Stratford-upon-Avon College travelled to Croatia recently to take part in an International Baroque Festival.
Kath Waters, who has worked at the College for nearly 25 years, works professionally as a choreographer and dancer.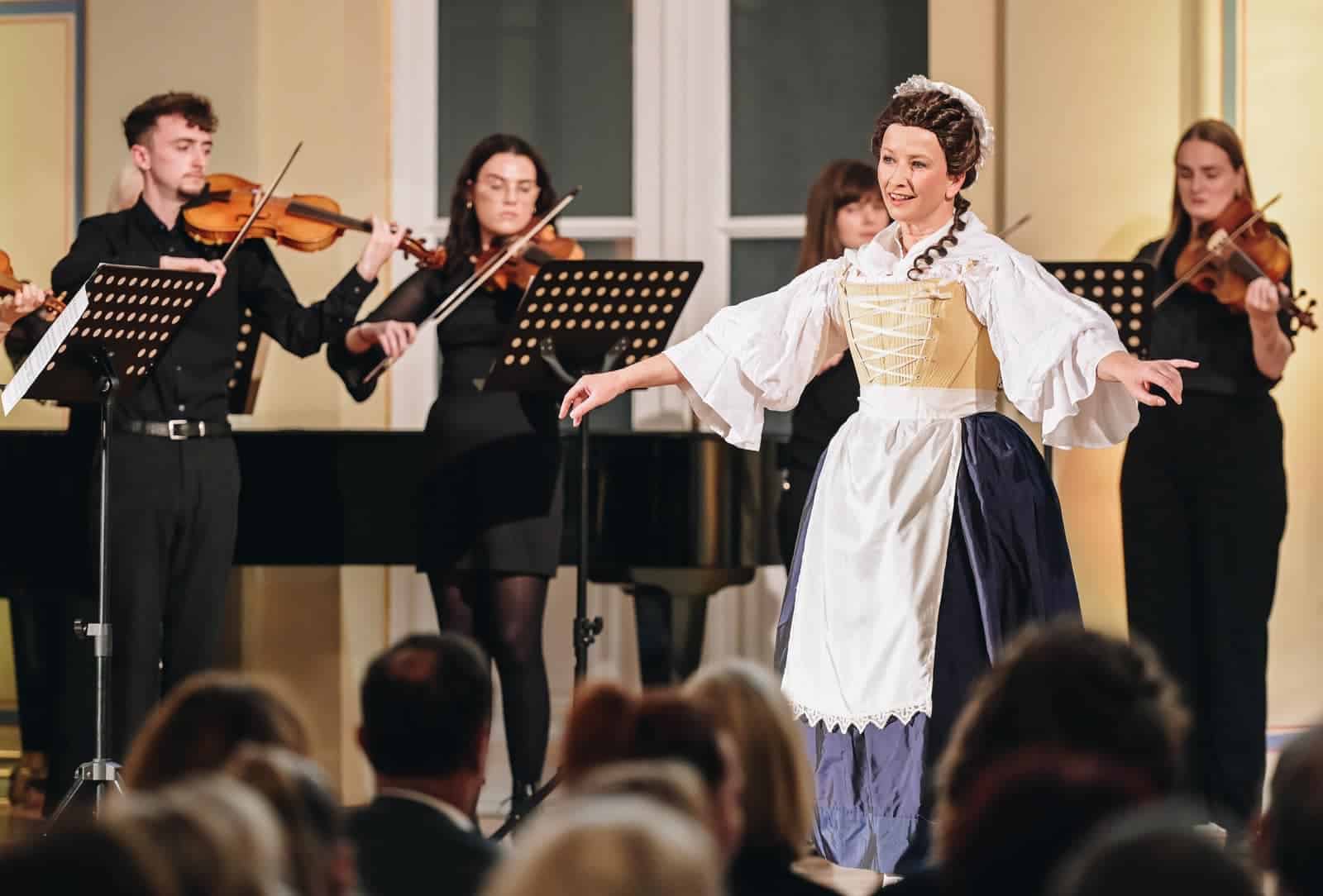 Kath's dance background is in ballet and contemporary. However, during her teaching, she was regularly asked by the Acting tutors to choreograph a renaissance dance for their Shakespeare productions.
She then visited one of the Shakespeare Birthplace Trust properties called Mary Arden's Farm as a parent helper. Here, she saw a country dance performed by Stratford Renaissance Dance.
From then on, she was hooked and went on a course to learn about Renaissance dancing. Her ballet training meant she was well equipped to learn Baroque dance, the era between Renaissance and Ballet. Kath therefore says: "It really is thanks to the Acting lecturers from the college for getting me started with historical dance!"
She now runs Stratford Renaissance Dance, as well as being a part of Shakespeare Morris and has performed regularly in the style. Her Baroque dance mentor, Mary Collins, who works at the Royal Academy of Music, recommended her to perform as a Dancer alongside the Irish Youth Baroque Orchestra in Croatia for the Varazdin Baroque Evenings Festival.
This prestigious festival is internationally renowned as one of the most eminent festivals of its kind in the world. It is a specialized festival of early music and Kath was very pleased to be able to perform.
Kath performed to music performed by the Irish Youth Baroque Orchestra. Photo credit to the Varazdin Baroque Evenings Festival
The dances were types that would have been seen in Dublin during the Baroque era, as this year's festival was partnered with Ireland. There were a range of dances including a minuet, a debutant solo, concert dances and a theatrical dance.
Kath loved the event and commented: "It was a great experience. The response was fantastic, the audience were up on their feet! Working with young people and having the visual element of the dance to complement the music, it was exciting for the audience."
It has been a good experience to share with her students too: "They think it's cool! To see their teacher with another life as a choreographer and a performer. I feel very lucky to be doing this. It also shows that there are a lot more opportunities out there than you realise, so the students can see there are a huge range of dance work available."
Kath will continue to promote early dance by teaching students dance history as well as through her own work with her company Apollo's Revels who recently headlined Worcester Music Festival.
Pictured left is Kath with her students performing a Baroque Dance outside Shakespeare's Birthplace. Pictured right is Ricky Barros and Kath (as Mercurius Company) dancing at the Utrecht Conservatoire with the Early Music students under the directorship of Antoinette Lohmann.