A former Stratford-upon-Avon College Fashion student has progressed to university in Manchester to study for a Fashion degree after completing memorable work experience during her College course.
Tilly Kirby, 18 from Solihull, had always dreamed of a career in fashion and when it came to choosing what to study after her GCSEs there was no question about it, Tilly was going to study Fashion at Stratford-upon-Avon College.
During her course, lecturer Louisa Figus helped Tilly land the remarkable opportunity of working at fitness clothing brand Gymshark. The Solihull-based company was founded in 2011 by the then 19-year-old Ben Francis and is currently valued at £1 billion and employs around 500 members of staff.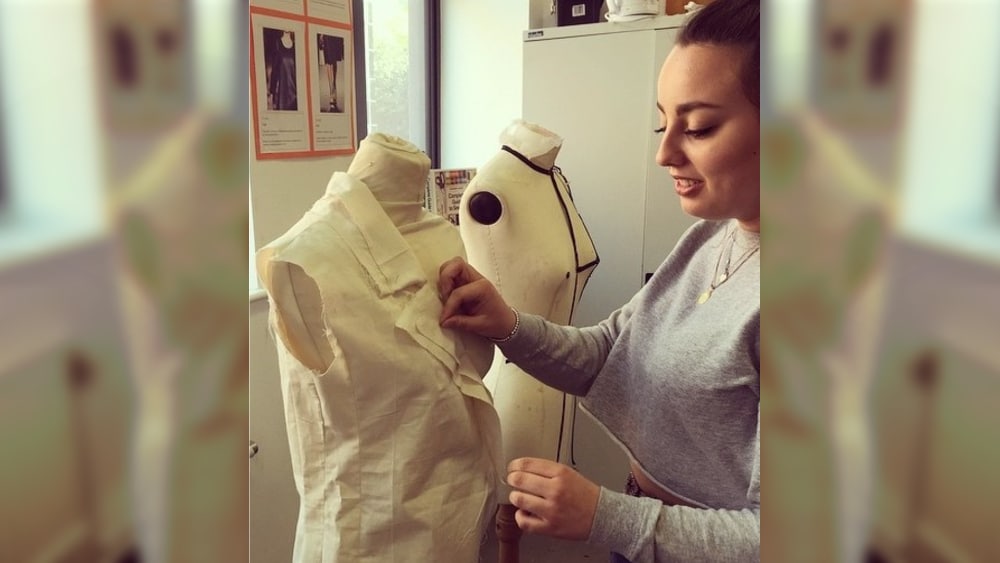 Tilly remembers sitting in lesson looking for work experience opportunities and coming across Gymshark's Instagram profile. Fashion lecturer, Louisa, instantly contacted them via email and got Tilly to send them her portfolio. Remembering the time fondly, Tilly comments "Louisa and Eve always encouraged me throughout the course, and I don't think I would have been able to tap into such amazing opportunities without them".
During the 30-hour placement in February 2019, Tilly got involved with various elements of the company's day-to-day running and worked closely with the Womenswear design team on their Trend week. She helped them with research, gathering images, and creating digital Trend boards. "No two days were the same and I developed many skills and made great contacts that I'm still in touch with today."
The team was so impressed with her that they offered her an opportunity to return and gain more experience with them if she ever wishes to. Tutor Louisa remarks: "The Head of design at Gymshark had amazing feedback for Tilly, offering for her to return there in the future. Tilly has a great combination of talent and motivation, as well as a good attitude, she should be so proud of herself and her achievements."
Tilly is excited about her new journey as a Fashion student in Manchester and the empowerment and confidence she has gained through her dedicated course tutors and her invaluable time at Gymshark is something she continues to carry with her. She explained "All I have ever wanted is a career in fashion and that's where I'm headed".