FILM DIRECTOR WOWS STUDENTS WITH WORKSHOP IN HARD-HITTING CINEMA
A film director known for telling powerful cinematic stories joined students at Stratford-upon-Avon College for a masterclass in film production.
Deborah Haywood is the writer and director of 2017's feature film Pin Cushion, a drama about the bullying and victimisation of a schoolgirl and her mother, as well as the short films Sis and Twinkle, Twinkle.
Creative Media students attended a screening of Pin Cushion before Deborah joined the learners to discuss her professional practice and tutor the budding filmmakers in the art of screenwriting and directing.
Deborah's path to becoming a filmmaker wasn't straightforward however, and she initially aspired to become a writer. "When I was aged 23, I decided that I wanted to provide my daughter with a positive example.
"I took an access course that involved creative writing and I found writing to be like a drug. I ended up writing two terrible novels before I realised that my real love was film and TV."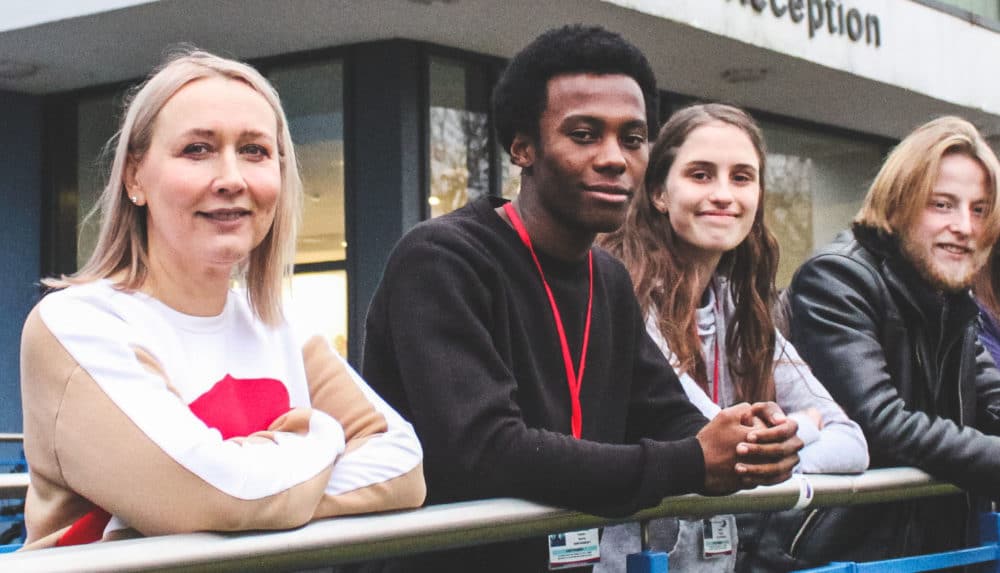 Growing up far removed from the filmmaking scene, Deborah feels a responsibility to convince young people that there is a place for them in the industry. "As a young girl from Derbyshire, I didn't know that someone like me could go and make films. It's important to show people that if I can do it anyone can do it. You've just got to have persistence and determination."
Deborah, who lists as her primary influences film directors Jane Campion, Sarah Polley, and Greta Gerwig, was keen to encourage the students not to shy away from uncompromising content in their own films. She stressed "If a director has a passion and a drive to tell stories containing hard-hitting themes, they absolutely should."
Reflecting on her impression of the College students following the masterclass, Deborah commented "I was really impressed with them and they asked really thoughtful and interesting questions. I'm really excited for their futures in the industry."
And what message does Deborah hope the students will take away from her masterclass? "I hope they're inspired to take risks when directing and not to be scared of failure, because it gives you your biggest lessons and greatest growth spurts."
Find out more about our Media courses.