Public Services students from Stratford-upon-Avon College took a trip to the local Fire Station to get some of their burning questions about working in the fire service answered.
Small groups of students visited the Warwickshire Fire and Rescue Service Station on three different days to learn about life as a Fire Officer, look at the equipment and then take part in a simulated emergency exercise.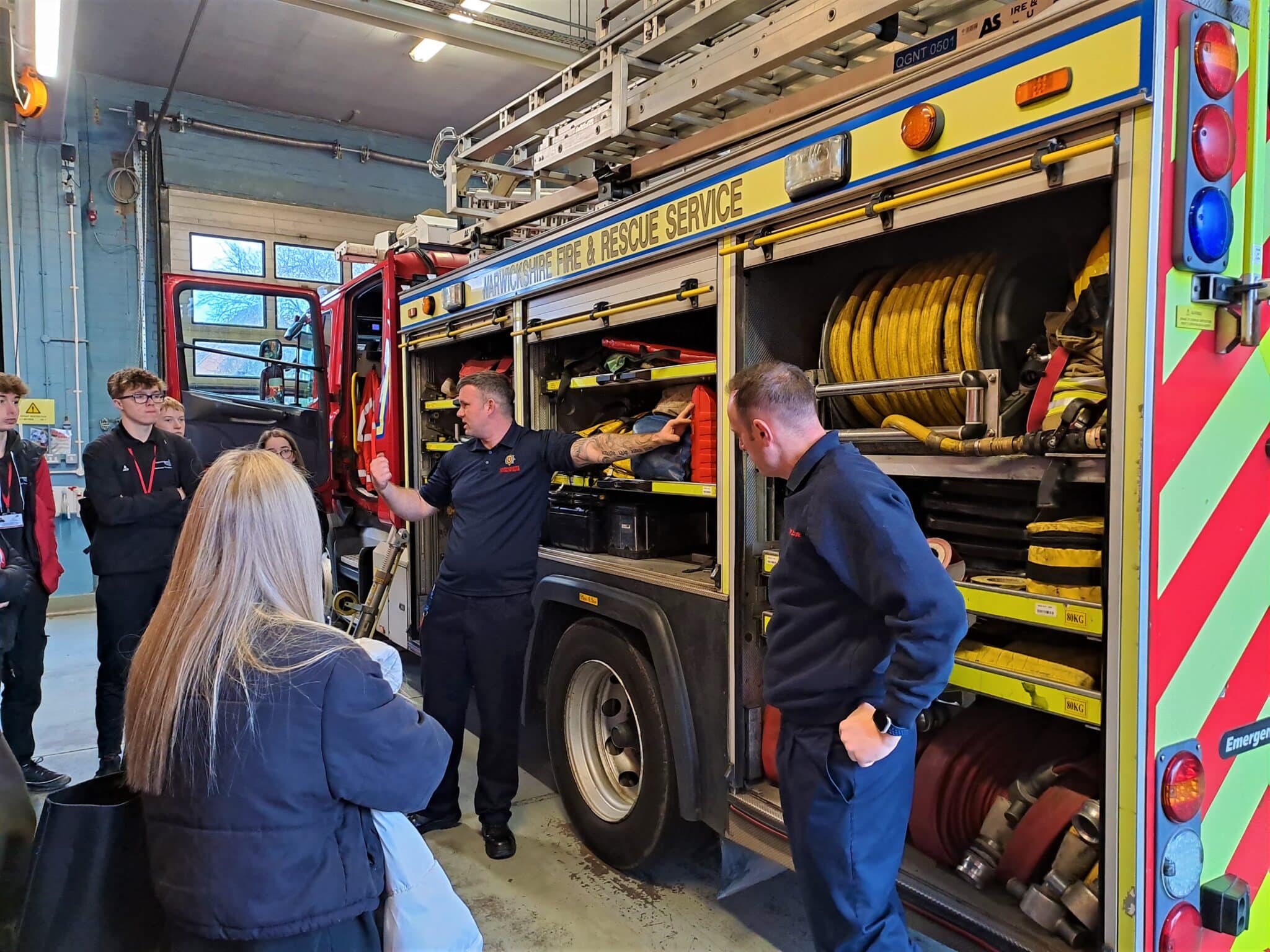 When looking at the fire trucks, students learnt about thermal imaging, hoses, breathing tanks and uniform and also got to ask questions about what life in the fire service is really like.
The student enjoyed getting a closer look at the equipment
The emergency exercise included students entering a building filled with (safe) smoke which makes it harder to see. They then had to work together as a team to locate a dummy 'child'.
Students got a chance to take part in a simulated emergency scenario
The students found the experience extremely interesting. Louis Fellows commented: "It was great getting more information about this type of career as it helps me decide what area of Public Services I want to go into."
Meg Powers, who is keen to pursue a career in the Fire Service, detailed why she enjoyed the trip: "I have wanted to be a Fire Officer for a long time! I want to help people and be in a practical job. Today has been amazing to learn more about it first hand from officers and getting to try on the uniform was really cool! Getting to take part in the rescue exercise was great to learn about working in tough spaces and as a team. It all taught me so much."