Art & Design student Ella Witheford took home not one, but two awards at this year's Stratford-upon-Avon College Student Awards ceremony.
Because of the restrictions imposed by lockdown, the ceremony this year, which took place in June, was held virtually via Zoom, with staff and students watching the event at home on-line to discover the winners of the award categories.
Ella, 18 from Offenham, received both the Outstanding Achievement in English and Maths Award and the Principal's Award. The former marked the great progress she has made with her GCSE English and Maths studies this year, while the latter – awarded for commitment and overall attitude – recognised Ella's exemplary approach to learning and college life.
Ella reacted with delight and astonishment on learning of her success: "When I found out that I had won both the English and Maths award and the Principal's award, I was shocked and completely lost for words, but also proud of myself."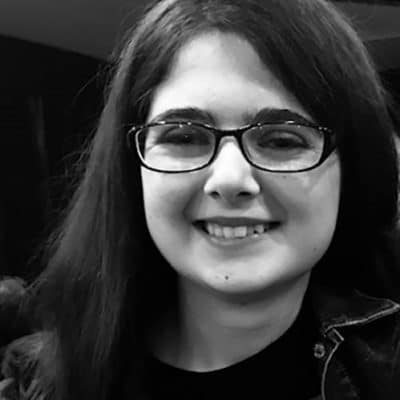 She is grateful to both her English and Maths teachers for their help and support – "I felt comfortable asking questions when I didn't understand something" – and to the College as a whole.
Reflecting on the benefits of attending college rather than secondary school, she commented: "The atmosphere at the College is much calmer than at high school and the staff treat us more like adults. The teaching support staff are friendly and helpful if I ever have a problem, and I think the students are more mature than at high school."
Alex Blewer, Head of English and Maths, is in no doubt that she is a thoroughly deserving winner: "Ella is exceptionally committed to her studies and has an admirable work ethic. I am delighted to see her gain the recognition she deserves for her hard work and achievements in her English and Maths classes, and I wish her every success in the future."
Ella intends to continue at the College next year and study Graphic Design. Looking further into the future, her plans for when she leaves College are not yet set in stone, but she says "I'm interested in going to university to continue my studies or an apprenticeship, possibly in graphic design, animation or performing arts."
Whatever path Ella decides to take, we join Alex in wishing her success in the future.