A former Backstage Production Arts student returned to Stratford-upon-Avon College recently to speak to current students about all things Pantomime.
Ruth Porter, who studied Backstage Production Arts at the College from 2016-2018, came to chat to current students about her work with Imagine Theatre.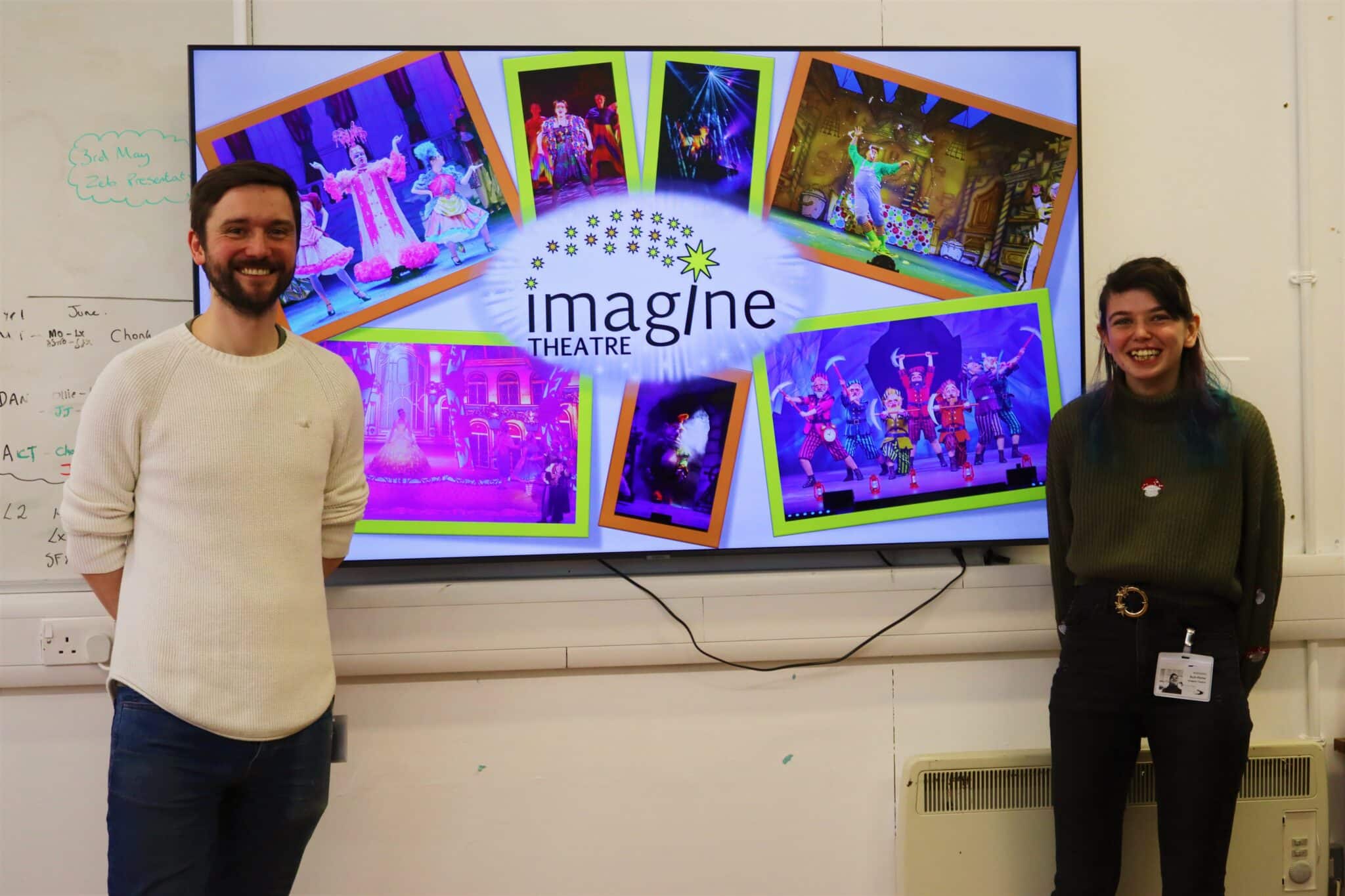 Imagine Theatre are a producer of pantomime and children's theatre across the UK. Ruth currently works as Head of Stage Management and Props and was joined by her colleague Callum Roberts, Associate producer.
They began by explaining how the company is run and operated. They highlighted the range of roles available in pantomimes and the fact that most venues across the country host a pantomime every year, therefore it's an area most technicians will work in at some point in their careers.
The students got a look at stage plans, technical scripts and model boxes
Ruth and Callum were able to give insights into their experience, show off some of the model boxes of set design used on their shows and also gave the chance for students to participate in a quick-change exercise using some of the companies incredible costumes.
Students Adam Blake, Ollie Hayward, Sophia Wyatt and Cece Magana got the chance to try on costumes for the Dame, Comic, Princess and Ensemble.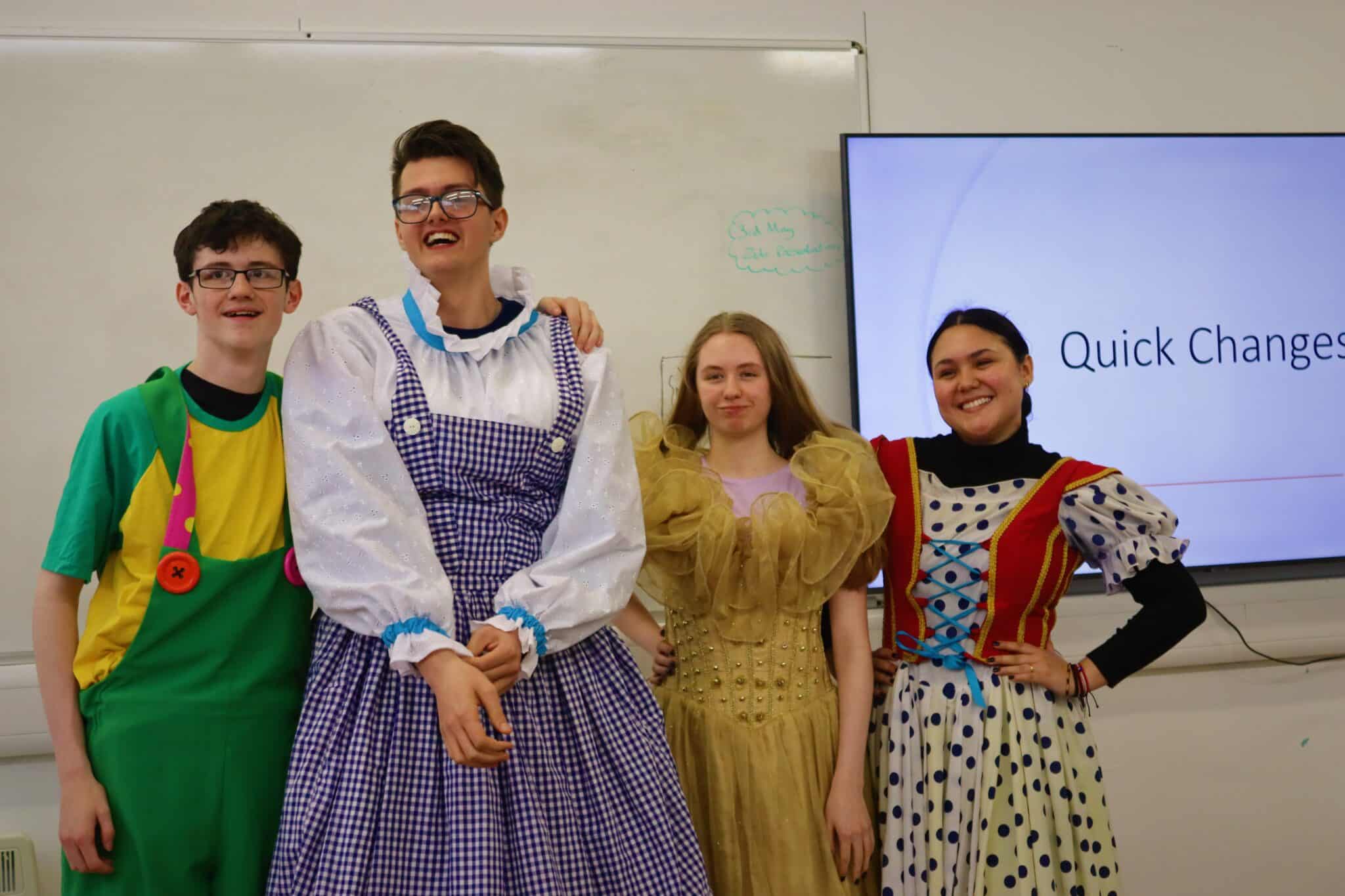 Ruth also gave the students the advice she received whilst at college: "Don't go into a job thinking you know everything, always be willing to learn. And I have taken that with me and still apply it today!"
The students found the experience incredibly beneficial. Scarlet Davis commented: "I really enjoyed it! It was especially interesting to see the model boxes and costumes they brought with them, and I can really imagine myself creating them."
Astro Clack added: "It's nice hearing about a specific part of theatre like panto and learning about how different it is."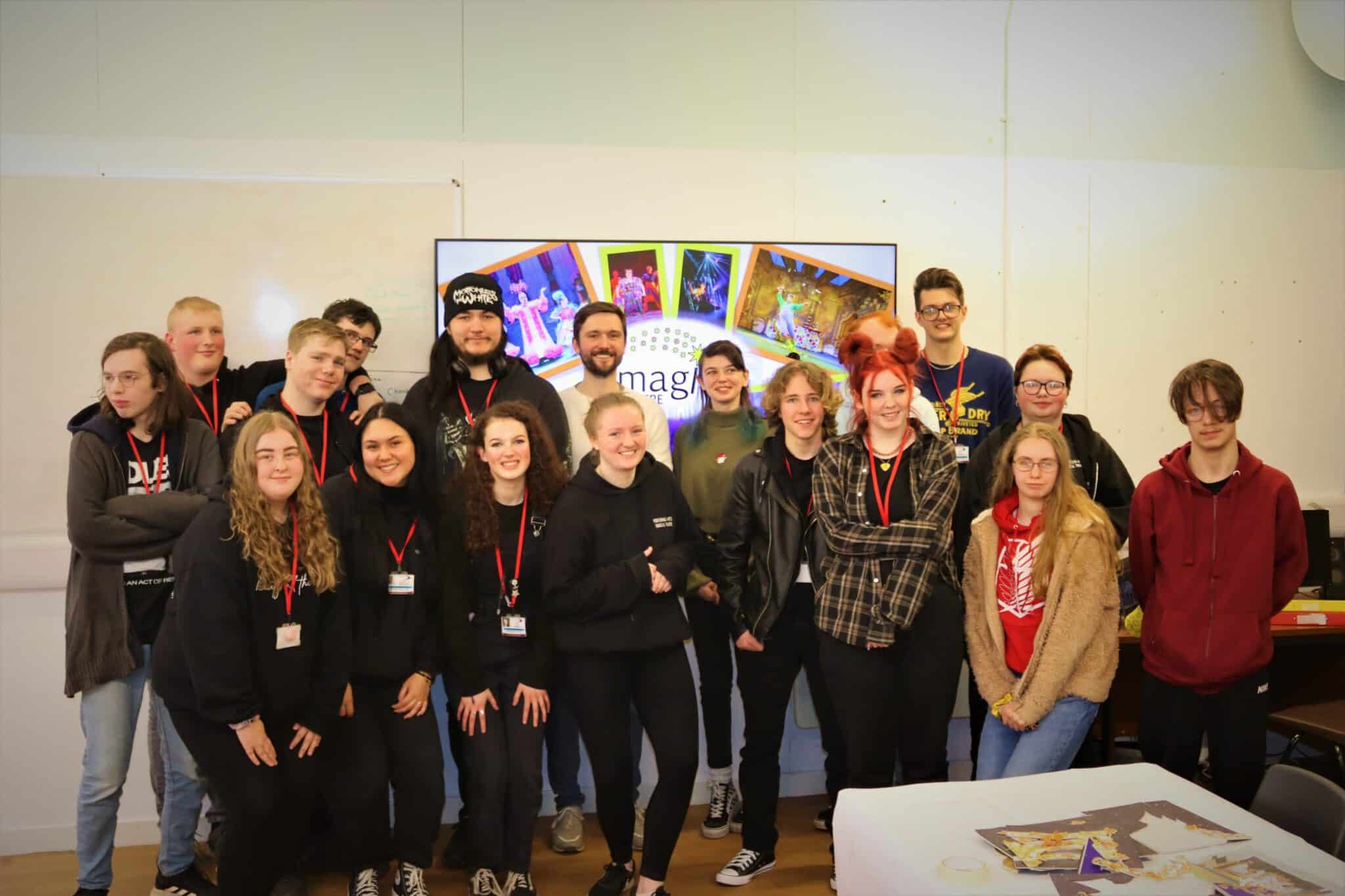 Ruth was happy to be back at the College and speak to the students: "We want to reach out to the next generation of students and show them what panto is really about! For a lot of students panto will be their first job so we want to inform them of what it's all about and remind them that pantos aren't just for Christmas but all year round. And for me as a former student it is great to be back to inspire others!"
She also described why she enjoys her job so much: "Everyday is different and it's a job where you live and breathe glitter!"