Digital Media Production students from Stratford-upon-Avon College recently held an end of year cinema screening to showcase their final projects.
Students from the first and second year had their work shown on the big screen in the College's Gordon Vallins Theatre, where friends and family could see the incredible projects the students have created.
The showing consisted of a range of media projects in a range of styles. Students created short films, documentaries, music videos and episodes of a TV series. Projects also included radio work and podcasts which would be shared following the event. Styles ranged from thrillers and murder mysteries to insightful documentaries and science-fiction adventures.
The students got to show off a range of excellent work
The students really appreciated the opportunity to showcase their creations. Natalie Brown commented: "It was great to get the chance to see each other's work." Becca Turrell added: "It's such a nice way to leave the College and have a celebration."
Following the showing, the Media department hosted an awards ceremony with students being nominated for a range of awards including Best Director, Best Editor and Best Actor.
Congratulations to all the students on their awards!
The award for Student of the Year was awarded to Victoria Humphries. She was ecstatic to have received the award: "I'm so emotional! It is the biggest award I have ever got. It is so nice to know that all the work has paid off and the recognition is amazing."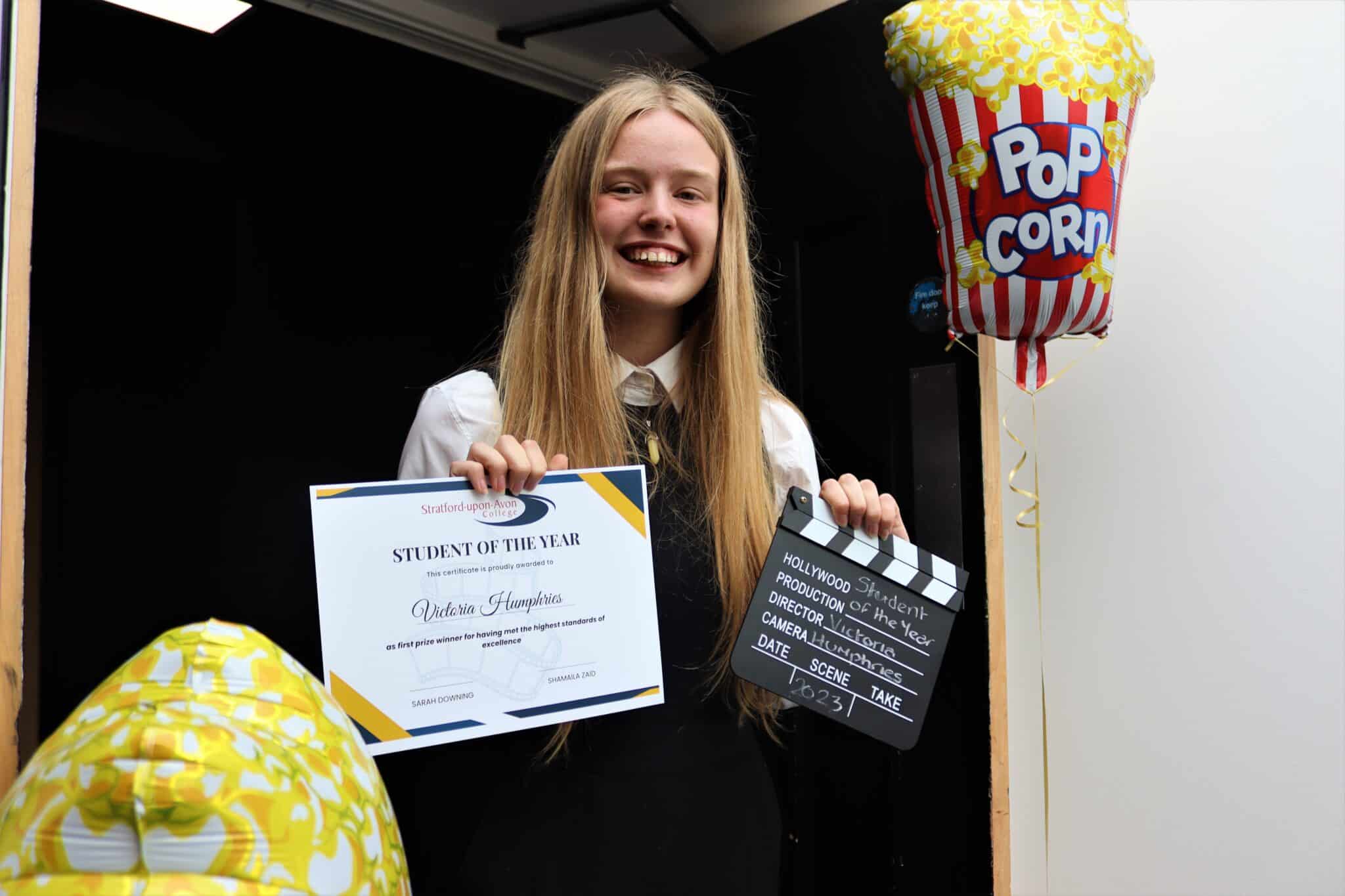 Victoria was so pleased to have been awarded Student of the Year
Digital Media Production lecturer, Sarah Downing, highlights why the showcase is so valuable: "We run a film showcase at the end of the year for the students to celebrate their hard work with their family and friends. The level of work has been outstanding this year and included a short sci-fi film made in our TV studio and a documentary about live music. This demonstrated the wide range of skills and creativity across the course. The exhibition and awards ceremony is always a special occasion which the staff and students look forward to."