Stratford-upon-Avon College's annual musical extravaganza 'Musicals ROCK' is set to return to the Stratford Play House this month after moving to online formats during the pandemic.
The show has been taking place for over 10 years and is a stunning staple of the College's calendar. This year's version, 'Musicals ROCK X' is set to showcase the talent of around 100 of its students.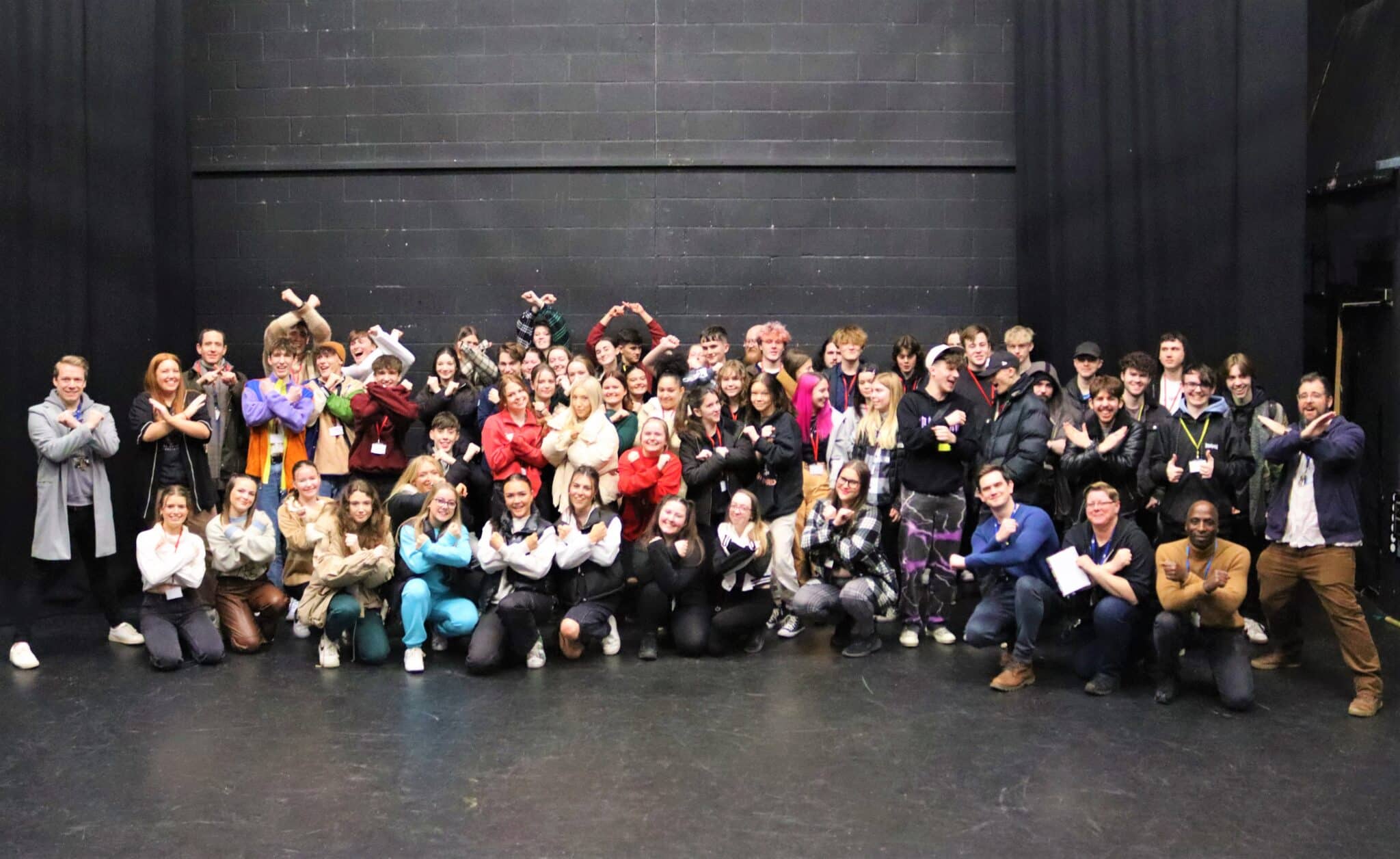 Last year the show had to performed in house at the College and live streamed to audiences in a show called Musicals LOCKdown! But this year staff and students are excited for the production to return live and in person.
The show will be taking place at the Play House on 3 evenings in May, from Monday 16th to Wednesday 18th at 7.30pm and is open to all. It will feature numbers from classic musicals such as Mamma Mia, Les Miserables, The Lion King and more.
As well as featuring singers and dancers from the Musical Theatre and Dance courses, the show will also boast the talents of a live band from the College's Music Performance & Production course who will not only be a part of the main stage show, but will also provide musical entertainment in the foyer.
The whole event will be run by the Backstage Production Arts students who, as well as creating props prior to the performances, will design and operate all the lighting and sound, as well as stage manage the event.
All the students are working hard rehearsing and preparing for the show
The event is a culmination of two years of professional training at Stratford-upon-Avon College. Musical Theatre lecturer, Alex Dengate, details why it is such a good event for the students to be a part of: "The whole process replicates an industry model. It begins with the students auditioning to an industry casting director and then the rehearsals and performances follow in an industry led manner. The skills all the students have learnt on all courses involved over the last 2/3 years come together and are put in practice in a professional venue to audiences totalling roughly 1000 people."
He also is excited to be back at the Play House this year: "We cannot wait to welcome a LIVE audience to the best LIVE show in town. We were so proud to be able to take Musicals ROCK! online last year, but to be able to bring this monster show back and 'in person' this year is going to blow your socks off!"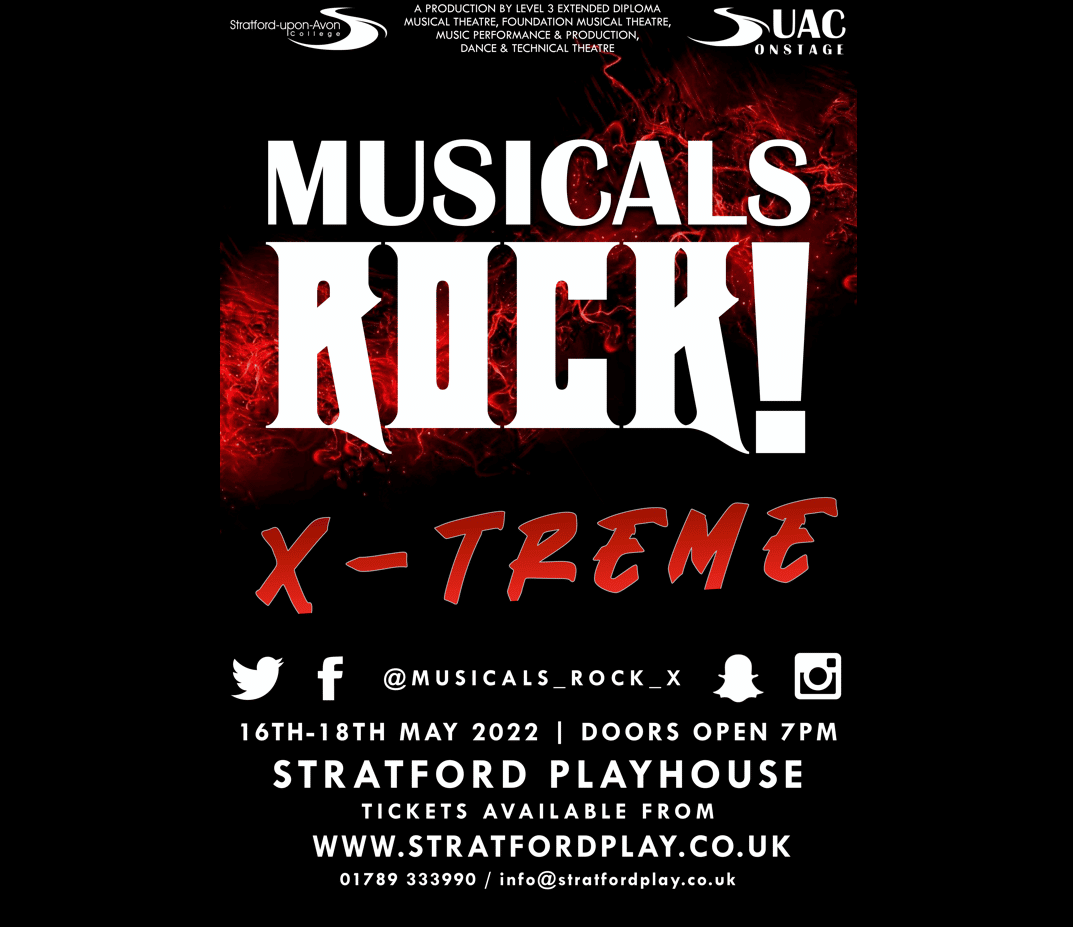 So, why should audiences come? Alex answers: "The show is larger than life and bigger and better than ever. In many respects this is 'the return of Musicals ROCK!' after the lockdown years and is set to impress! With nearly 100 performers working on the show performing some of the best musical theatre from over the years what is not to love!"
So come on down and rock out!
Tickets can be found here.