Public Services students from Stratford-upon-Avon College learnt about life in the Police recently when members of the Firearms and Dog Handling teams paid a visit.
The Officers came to speak to the students about their roles in the service and potential ways to get into the Police, including a Police Constable Degree Apprenticeship. The students listened to Police Sergeant Dave Findon and PC Elliott Kibblewhite (who is currently undertaking the Degree Apprenticeship) to find out more.
They were then joined by PC Scott Caswell, PC Ian Taylor and PC Matt Philips and the whole team took the time to speak about their experience in the Force. They covered their specialisms in the firearms and dog handling teams and gave the students the opportunity to ask questions.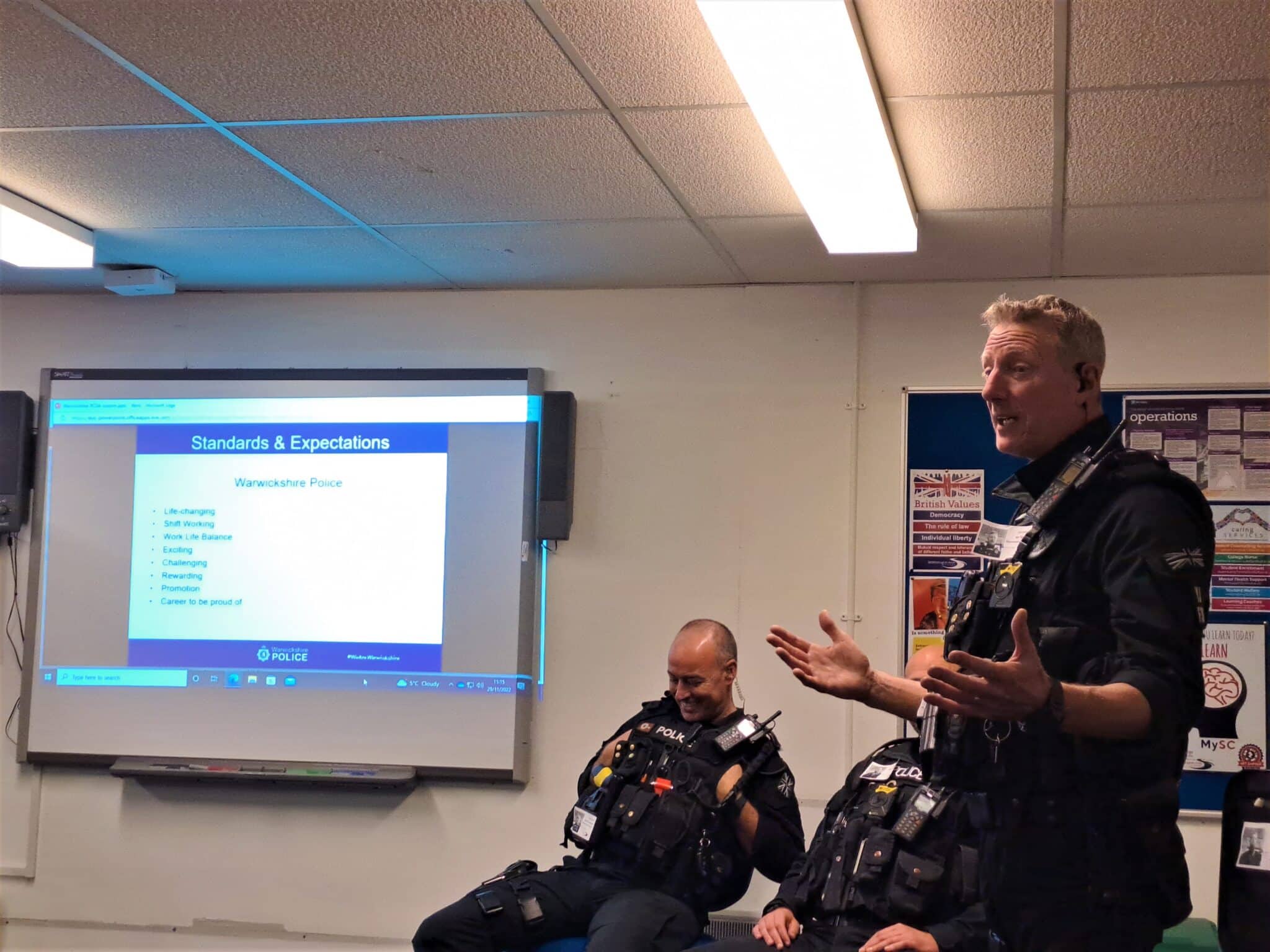 Police Sergeant Dave Findon spoke about what they hoped to achieve with the students: "We want to give them an insight into the life of police officers and open their eyes to what it is really like."
The students then had the opportunity to go and visit the Police Officers vehicles and see some of their equipment. That included meeting two of the Police Dogs.
The students got to see some of the equipment used by the Police and meet the Police dogs
Lecturer Mandy Crust was extremely pleased to have welcomed the Officers to the College: "The students enjoyed an informative presentation relating to the police entry requirements and the application process. They also had input from all five officers which made the presentation diverse and current. The students also benefited from observing an armed response vehicle and all relevant kit. They also spoke to a dog handler and visited his police vehicle with two working police dogs, one of which (German Shepherd) was very vocal! Overall, a very enjoyable and productive day."