A Uniformed Public Services student at Stratford-upon-Avon College has received a coveted reward for his commitment to community projects and charity work across the local area.
Luca Buratti, 18 from Stratford-upon-Avon, is now an honorary member of the Rotary Club – a position shared with the Stratford-upon-Avon Mayor – in recognition of the magnificent work he has done for them across the local area.
Luca has used his impressive organisational skills on charity events to raise money for the Alzheimer's Society and Blood Bikes, and organised a drive-in screening of Grease to raise money for Warwickshire Hearts.
He became involved in the Club's diverse fund-raising events at an early age as a result of his father's membership, and after years of dedicated hard work, Luca has finally been rewarded with membership of his own.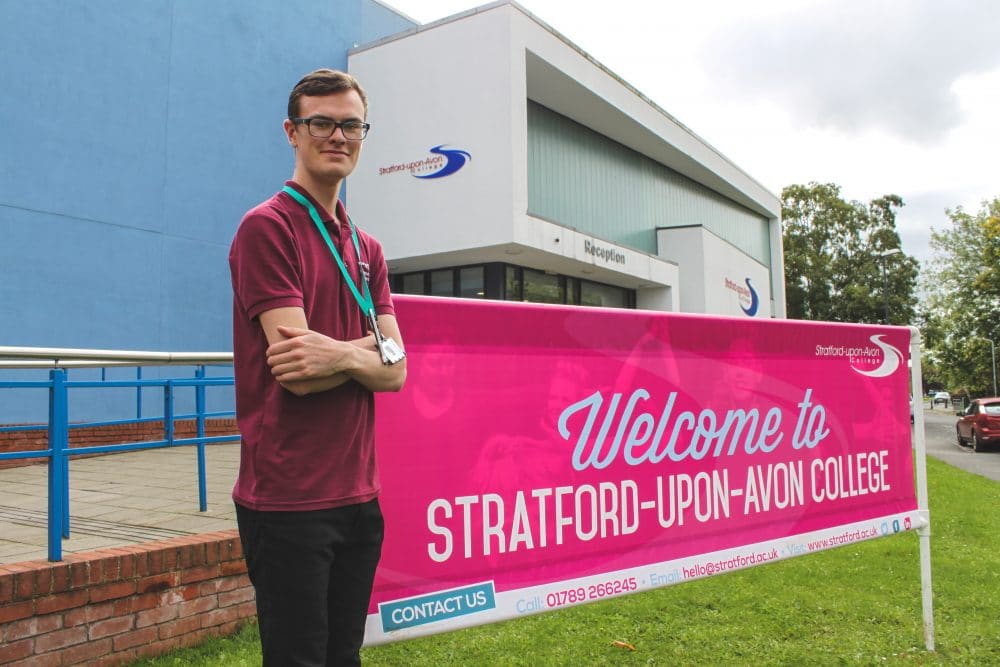 Commenting on his membership, Luca said "It's really nice to receive recognition for all the activities I worked on to raise money for charity. I'd love to continue running events for them; I've found I'm really quite good at it and it's very rewarding."
And the Rotary Club is full of praise for Luca. Geoff Weedall, the Club's Honorary Secretary for Birmingham commented: "The drive-in movie events have been a great success. Luca organised the venue, food stalls, fund raising and volunteers as well as tickets and online portal. He has also helped the Club with other social media projects and is currently looking at revising our Website."
Luca's service to the community does not stop here. Since July he has also served as the Scout Association's District Youth Commissioner for Stratford-upon-Avon. A member of the Scout Movement since the age of six, he became a Scout Leader at 1st Stratford Scout Group, and has now taken on the highly regarded position of District Youth Commissioner.
Luca explained: "My job is to support and advise Scouting Leaders to ensure they are providing the best possible experience for the 500 scouts in Stratford-upon-Avon, and that they understand what youth-shaped scouting is. I'm like a spokesman for the scouts themselves."
A major part of his role involves encouraging other young people to take on additional responsibilities and providing support for 14- to 18-year-old scouts who become Young Leaders.
Luca has one clear message for any young person thinking about getting involved in community events: "Just do it. Get involved in anything that supports other people. It makes you feel happier and provides a great service to other people."