Students at Stratford-upon-Avon College gained invaluable insight into their chosen careers when they took part in a Creative Arts work experience week under the guidance of visiting industry professionals.
The professionals – many are College alumni now working successfully in their respective fields – returned to campus for the week to present students with ambitious, challenging projects, inspired by real industry-level commissions. The guests took the role of real-world clients, giving the learners a sense of what it is like to work on genuine professional assignments.
The week involved activities in subject areas across the Creative Arts spectrum, including Musical Theatre, where the students worked under the guidance of alumnus Alyssa Martyn, now a musical theatre performer, to prepare for drama school auditions; Dance, led by professional dancer Lydia Buckler, also a College alumnus, who encouraged the group of female students to express their strength and individuality through performance; and Acting, where actor Dewie Johnston worked with the students on their performance techniques.
Also included was a unique collaboration between students studying Theatrical Makeup and Graphic Design. They joined forces to help produce a calendar for VASA (Volunteering Action Stratford-upon-Avon District) – a local organisation set up to reduce isolation within communities – to mark its 40th anniversary.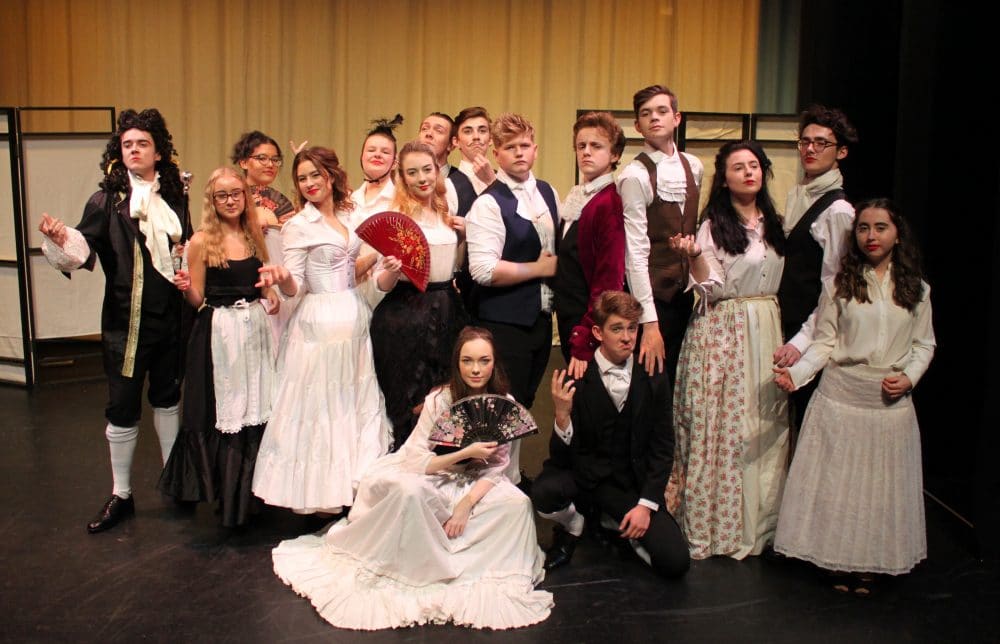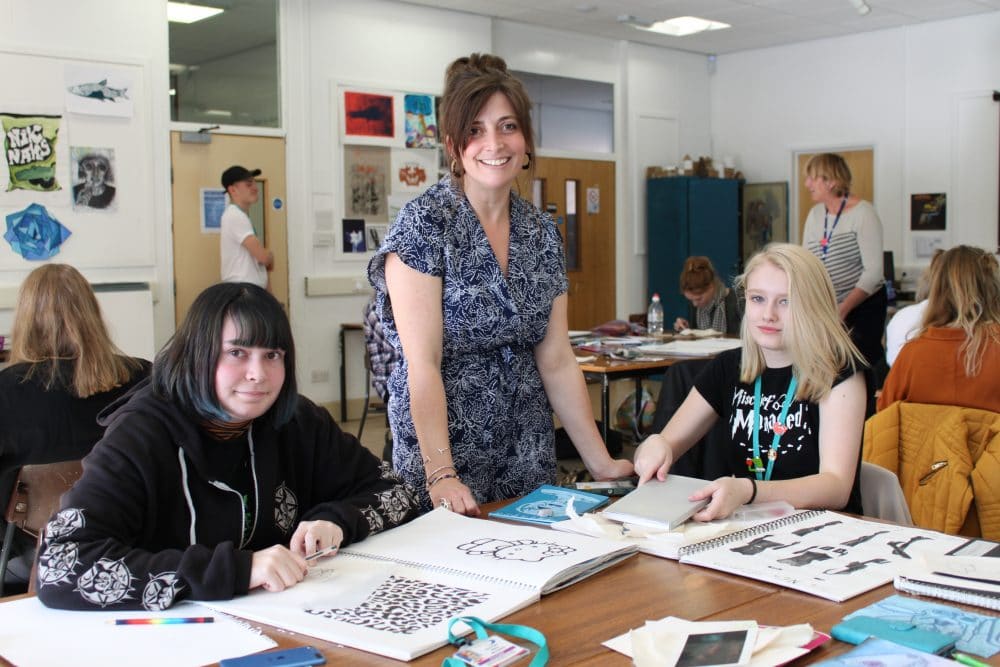 Philip Watson-Smith, Assistant Head of the Department for Visual Arts and Media, was delighted when VASA invited the College to take part in the project: the Theatrical Makeup students participated in a two-day shoot to create a range of different iconic characters such as Thunderbirds' Lady Penelope, and the Graphic Design students then edited the photographs and developed the calendar itself.
Philip welcomed the opportunity for his learners to explore their own ideas and work under pressure to deadlines: "It provided our students with real-life experience fulfilling a live brief which is invaluable to their future development."
The professionals were certainly impressed by the students' enthusiasm, imagination and creativity. Commenting on how well the Dance students responded to her project, Lydia remarked: "The work I've been doing with them is contemporary but influenced by other styles of dance and art. The minute you ask the students to get involved and do something physical they really get stuck in."
And thanks to all the College's guest mentors, the students are now better prepared for the professional world. Discussing her role in helping the Musical Theatre students, Alyssa commented: "Working with someone in the industry gives them a huge insight. They're all excited about working on stage and this is a great opportunity for them to learn more about auditioning for stage school."
Lydia agreed: "I want to give them a confidence in their physicality and bodies to allow them to really stand out in an audition."
The College is grateful to all the professionals who gave their valuable time and expertise to provide such a positive experience, which is certain to be of lasting benefit to all those who were lucky enough to take part.