Stratford-upon-Avon College students have been treated to a filmmaking and screen acting master class from one of the UK's most talented stars.
Actor George MacKay, who features in films such as 'Captain Fantastic' with Viggo Mortensen and the upcoming thriller 'Marrowbone' from Sergio G Sanchez which will release in the UK this July, visited the College to share his first-hand knowledge of the film industry with media and acting students.
The students were eager to learn tips on succeeding in the industry from a professional who has spent over a decade in the movie-making business. George, who began his acting career in 2003 as one of the Lost Boys in the film 'Peter Pan', discussed his experiences of working in independent British and American films, the techniques he has learned while working with other actors, and his opinions on why film and drama education is valuable.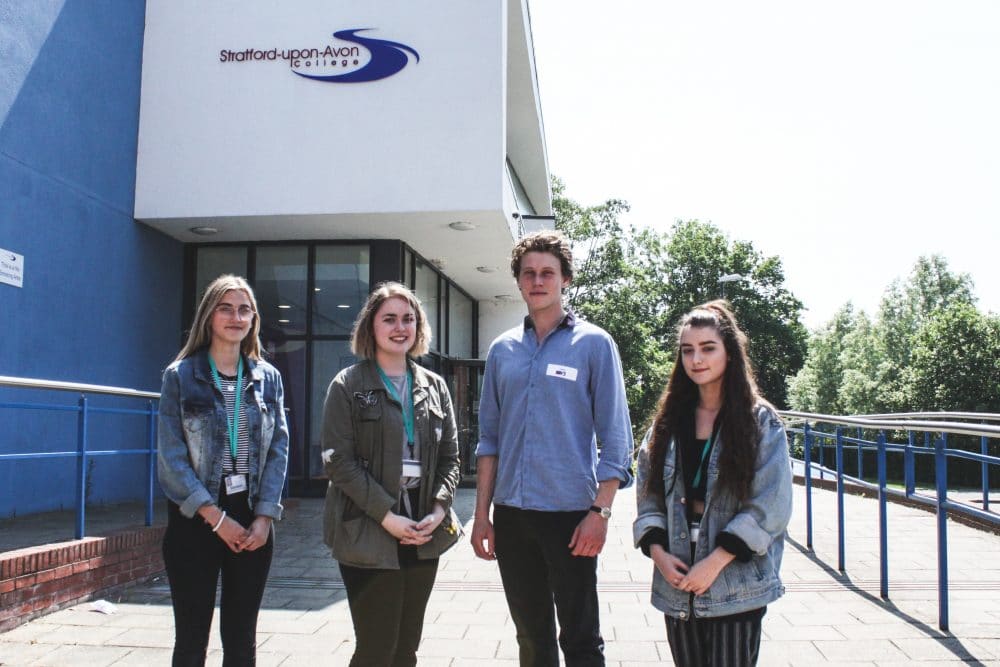 George's visit came about after he met Creative Media lecturer Sarah Downing at the Into Film Awards in March, at which Sarah was nominated for Educator of the Year. He feels he himself has learnt a great deal from speaking to others in the industry so, after chatting about Sarah's role at the College, he generously offered to give up his time to talk to her students and offer advice.
Sarah commented: "I'm so grateful to George for taking time out of his busy schedule to come and share his experiences with our students. They've gained a great insight into how to succeed in their future careers in the film industry."
And the best piece of advice George gave the aspiring young film makers? "I've learnt pretty much everything by doing. You'll work things out by making mistakes and you'll learn how you do and don't like to work. I think education is always at its best when it allows for that practical experience."