After a dazzling performance in her first ever leading role in this month's musical 'Tess', former Stratford-upon-Avon College student Jessie-Mae Thomas has no plans to slow down.
A graduate of the College's Musical Theatre programme, Jessie-Mae, 20 from Evesham, starred in the new musical adaptation of Thomas Hardy's much-loved Tess of the d'Urbervilles early this month at the Royal Shakespeare Company's Studio Theatre at The Other Place. The workshop performance was staged by local independent production company Night Project Theatre and directed by its founder Ian Page.
Jessie-Mae brilliantly portrayed Tess's internal struggle in her development from childhood into adulthood. She explained "Mental health is a really big thing at the moment so I definitely wanted to get that aspect right."
Delighted with his star's dedication to the show, Ian commented "Jessie-Mae delivered a remarkable performance as Tess and mesmerised the audience with her portrayal. The show-stopping ovation at the end of In My Hand was well deserved. That song in particular perhaps demonstrated she has the ability and stage presence to go far should she wish."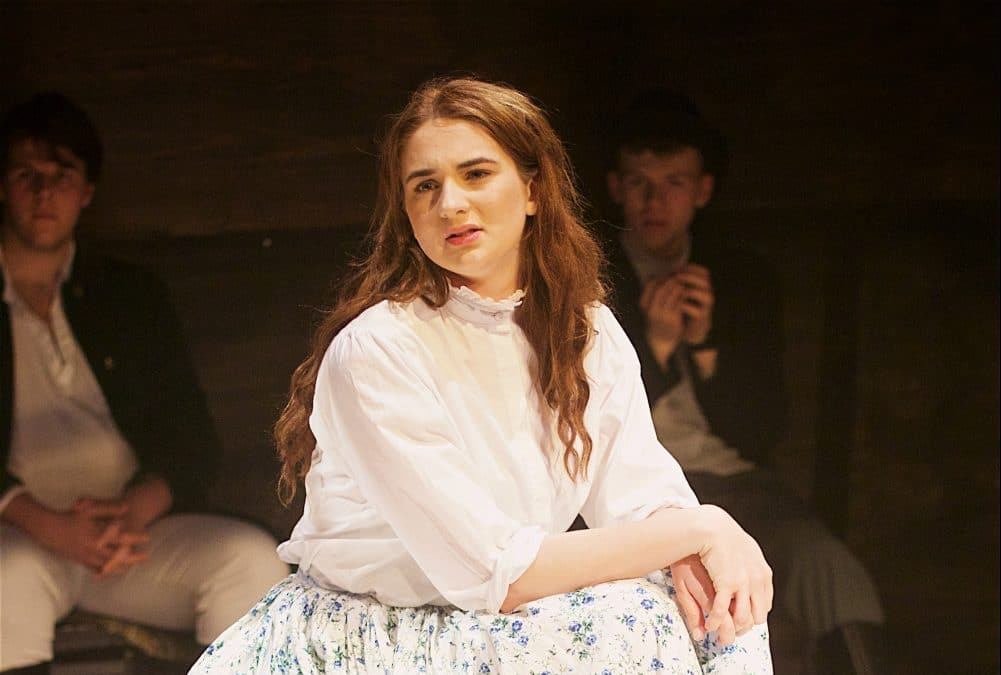 Jessie-Mae's College lecturer, who recommended her for the lead role, is not surprised by the positive reception to her performance. Alex Dengate, lecturer of Musical Theatre at the College, explained: "Jessie-May always impressed with her dedication and admirable work ethic. I never doubted that she would achieve success on stage and I'm delighted to see her taking on this iconic role and capturing the essence of Tess so brilliantly."
Jessie-Mae considers her training at College to be instrumental in her being cast in Tess. "The College gave me a strong base as a dancer and singer, as well as all sorts of new acting techniques. The course allowed me to grow in so many ways and I have so many opportunities for progression in lots of different directions now."
And she found Ian's approach to directing – "He was keen for it to be really natural so he was very open to actors' suggestions" – a great help in developing as an actress.
For Jessie-Mae, the priority is working on projects that motivate and excite her. Ever keen to try something new, her latest venture is another first – choreographing a production of Sister Act with The Phoenix Stage Group in Evesham which will be performed in October.
As for the future, performing in Tess has opened Jessie-Mae's eyes to the myriad of opportunities available to her. Having believed in the past that a career in musical theatre meant moving to London, she came to realise that regional theatre is thriving, not least in Stratford itself.
"Working on Tess has revealed to me a world of possibility that I hadn't previously thought about. It allowed me to explore the industry and where I see myself as a performer. I want to keep my options open and explore as many possibilities as I can."