With Halloween on the horizon, Theatrical Make Up students at Stratford-upon-Avon College have been exploring their creativity with horror-themed make-up.
Students threw themselves into a series of competitions and showed off their talent with artistic and skilful looks. Winner of one of the competitions, Jade Fletcher-Finchett, who impressed tutors with her skull-themed make-up, said: "We were able to escape reality through artistry and Halloween no longer became cancelled!"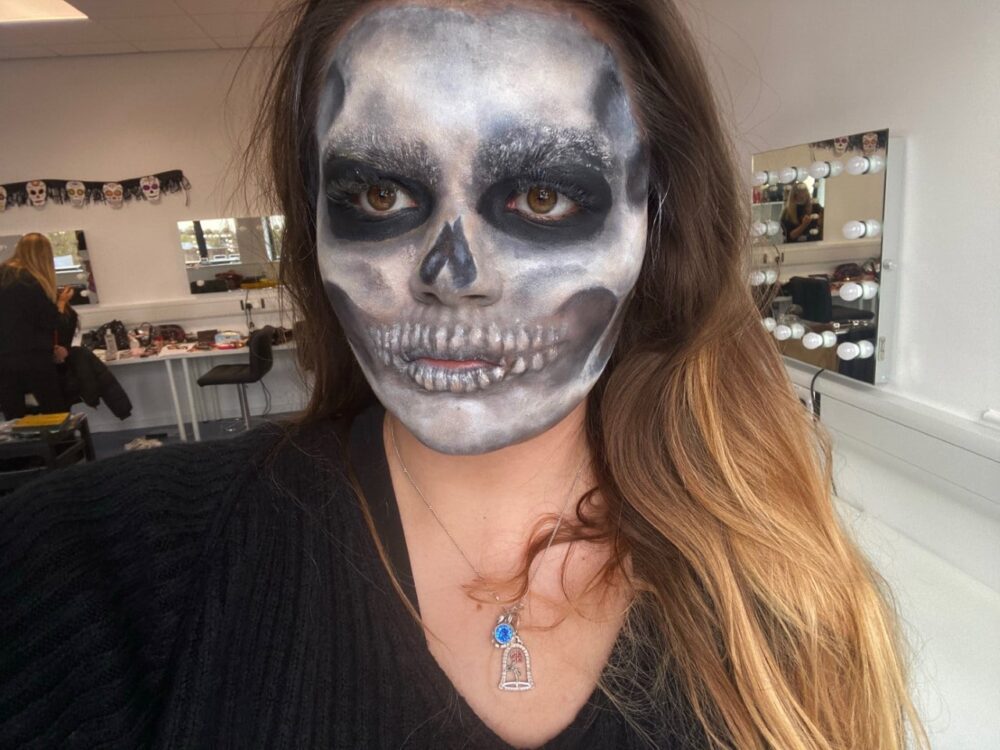 Tutor Charlotte Hollingworth explains: "It's very rewarding to see the students be free, creative and imaginative. We gave them some knowledge and skills around creating the basic forms and details of a skull make-up, which they could incorporate into any design if they wanted to. The competition pushes them to challenge themselves and create unique designs."
Tutors recognise the confidence it instils when engaging projects like these allow students to use their imagination freely. Alice Knights also won her class competition with a Queen of Hearts inspired look, whereas Natasha Witte won her class competition with a different approach to the traditional skull look.
The Theatrical Make Up team regularly post inspiring looks created by students to the @suacmakeup Instagram account. Why not give them a follow!