Students studying on the Foundation in Musical Theatre course at Stratford-upon-Avon College benefited from a West End performer's visit recently, as they took part in an industry panel audition session.
Students studying for a Level 4 qualification in Musical Theatre took part in a mock audition session which included a dance call and singing audition. In addition to tutors from the course, students also benefited from guest judge Sophie Ayres sitting on the panel.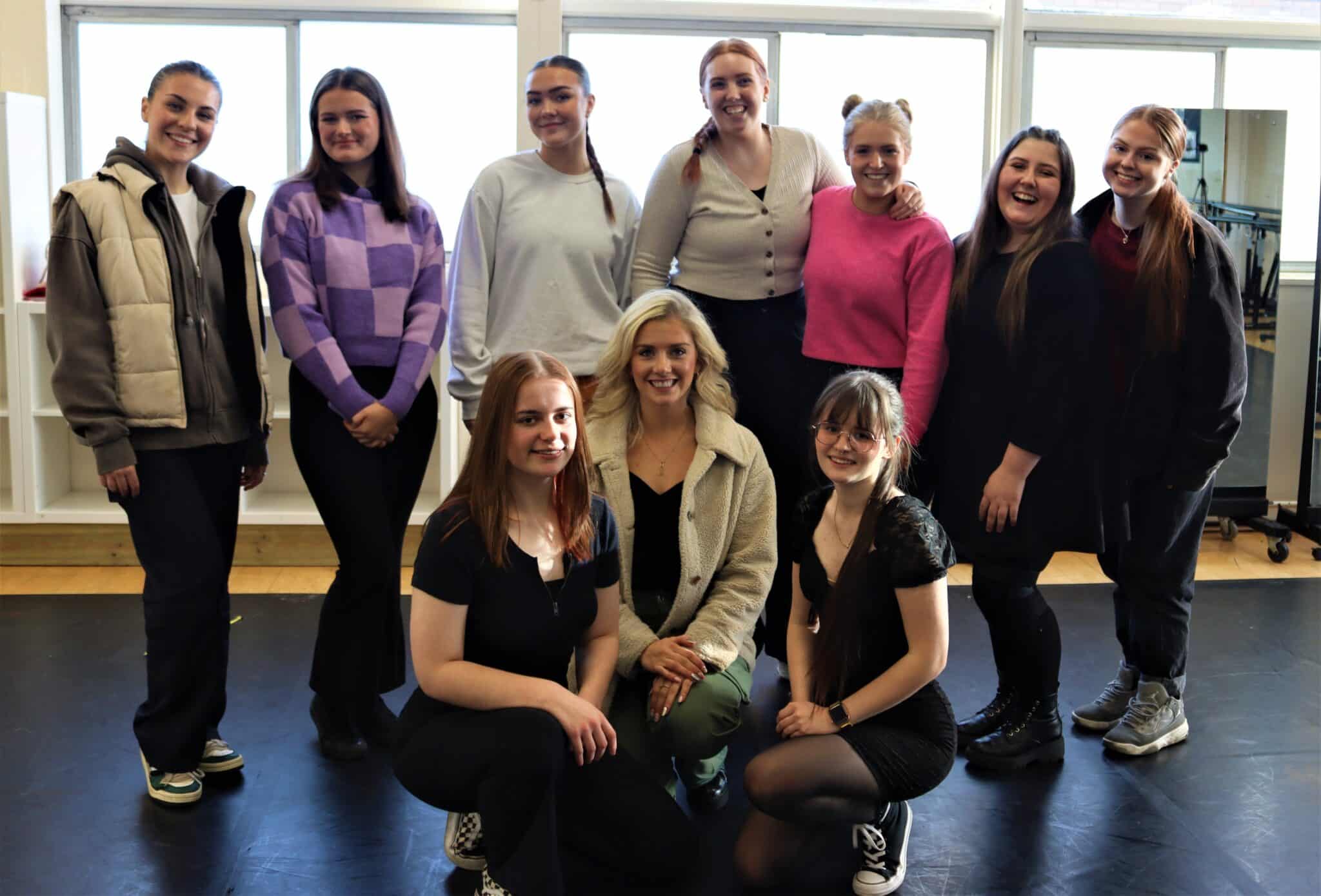 As well as being a former student, Sophie boasts a wealth of experience in the Performing Arts industry. She began singing, dancing and gymnastics from a young age, joining amateur dramatic companies, before studying at the College after hearing excellent recommendations about the Performing Arts courses.
She enjoyed her time at college immensely; praising both the course and her teachers: "My tutors were fantastic. They drill your techniques and I think the training here was amazing; it's a great atmosphere."
She then went to drama school Bird College and got a job upon graduating on the hit musical Loserville. She has since gone on to appear in a wealth of top productions including Annie, We Will Rock You, Grease, West Side Story and more.
All of that experience helped her set up her own theatre school called West End Camp; a training school for students aged 3-18 based in Midlands.
On her visit to the College, she was able to assess the students' abilities in realistic audition environments and give constructive feedback to the students. The students were then able to ask a range of questions about her experiences.
The students were put through their paces in a dance call and singing audition before receiving useful feedback
It was an extremely useful experience for the students. Jessica O-Callaghan commented: "It's helpful as she has been in our exact position! So, she knows what we are experiencing." Hannah Holloway added: "It's good to experience a drama school style audition and the feedback we get today will help us prepare."