Three Backstage Production Arts students from Stratford-upon-Avon College will be working at the world-famous Edinburgh Fringe Festival this year.
Adam Blake, Charlotte Manly and JD Cole, who are completing their second and final year of study at the College will be travelling to the Scottish capital for the summer where they will work in various performance spaces as part of the prestigious arts event.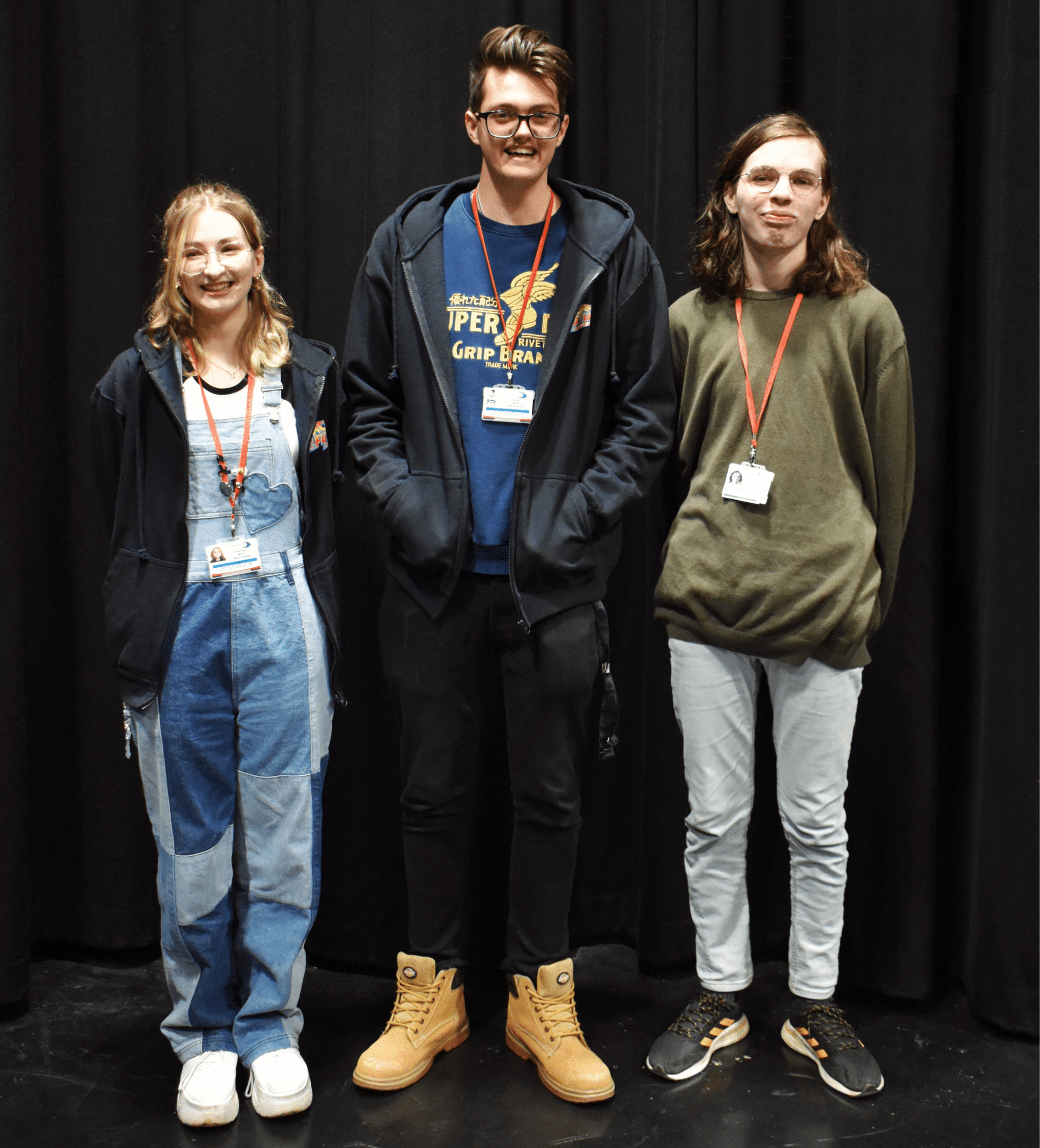 The Edinburgh Fringe Festival is the world's largest arts festival with thousands of performances including theatre, dance, comedy, circus, cabaret, puppetry and children's theatre taking place in both conventional and non-traditional spaces around the city and attracts creatives and technicians from all over the globe.
Adam and Charlotte both were given recommendations to work at the renowned fringe festival. After interviewing they both got positions as Technical Venue Crew Members for the Pleasance Theatre Trust.
JD applied for a position as a causal venue technician role after learning about it from a college alumnus, but after a very successful interview, was offered a paid position as a Technical Stage Manager with Greenside Venues.
All three students are incredibly excited for the opportunity. Charlotte highlighted: "It's great for the CV and networking for future opportunities!" with Adam adding: "I'm really looking forward to such a deep insight into the industry in such a well-known and well-respected festival. This will really help as so many roles in this industry require experience – it's expected! So this gives us that."
All three students are thankful for the training they received from their lectures at college. Charlotte detailed: "I came onto this course not having touched any equipment before. The course showed me all the stuff I could do so now I know what I want to do." Adam commented: "We wouldn't be where we are without Stratford College." With JD adding: "I'm so excited for it. Before starting college, I never knew how to get to this kind of work. Tutors Lou, H and Lauren have been amazing at getting us where we are."
Lou Millward, Backstage Production Arts lecturer, is so pleased with the student's success: "We are super proud of all of them getting their first jobs in industry. It's a testament to them for their confidence to go out and find work. It was also great that it was our connections in industry that opened these opportunities up."
Following their time at the Edinburgh Fringe Festival, Charlotte hopes to work with AV, Adam with lighting and JD with sound or in Stage Management. With such an amazing start to their careers we are sure they will get exactly where they want to go!