COLLEGE CATERING HELPS CYCLIST ON HIS WAY
A dedicated cyclist was given a boost for the next leg of an endurance challenge with a stop-off at Stratford-upon-Avon College's restaurant.
Simon Banks, an Environmental Health Officer from Oxford, is cycling from Land's End to John O'Groats, stopping at catering colleges across England and Scotland along the way. The challenge is to cycle 40 miles each morning, then rest for a couple of hours over lunch before cycling for a further two or three hours in the afternoon.
He aims to visit 48 colleges throughout his journey, and during the Warwickshire leg of his route he called in at Stratford-upon-Avon College to take advantage of the Academy Restaurant's enticing meals and exceptional silver service, all delivered by the College's students.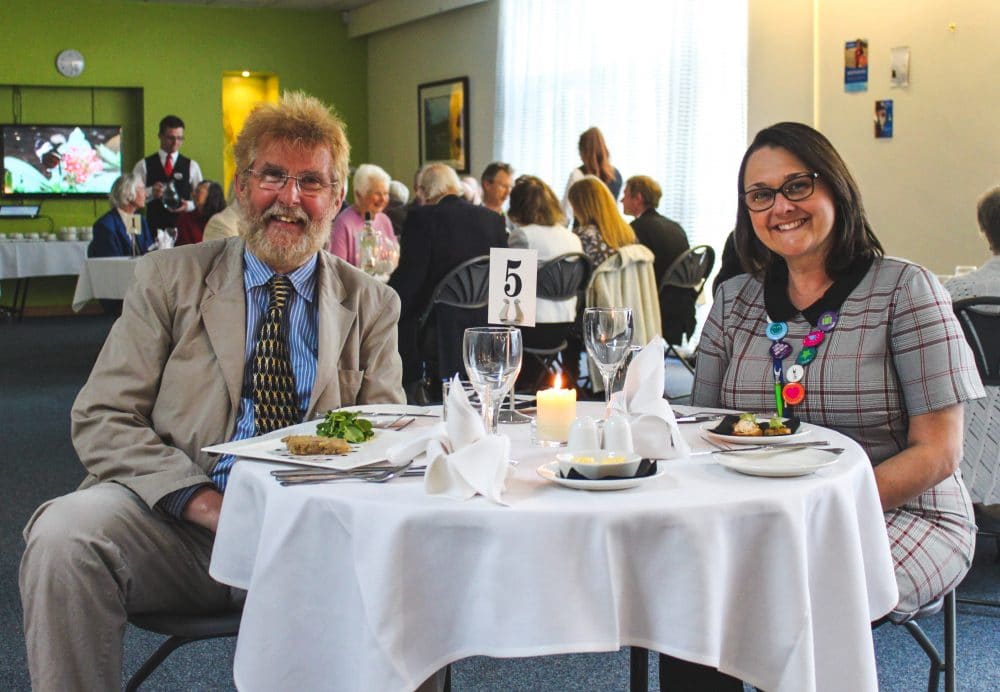 This is not the first time Simon has cycled the iconic Land's End to John O'Groats route. He previously completed the challenge 35 years ago, raising money for Friends of the Earth, and this time round, he explained, "I'm fascinated to see if my body can still handle the challenge!"
Simon is staying in youth hostels overnight; but why has he chosen to stop off at catering colleges during the day? With a career specialising in food hygiene inspections, "I've gone into thousands of food places and have a full range of cuisine knowledge. I've discovered that some of the best food – certainly the best value food – is served at catering colleges."
And whenever possible, he passes on the knowledge he has gained from his career in environmental health by presenting lectures on food hygiene to the colleges' catering students.
But great food at exceptional prices is not the only draw. Simon continued: "It's so important to support young people who are training for industry. Colleges are a resource that the local community needs to know about and their restaurants should have regular clientele."
So thank you for your visit, Simon, and we wish you good luck with the remainder of your journey!
Find out more about the college's Catering courses.