COLLEGE WELCOMES IN BRIGHT NEW ERA
Stratford-upon-Avon College is delighted that its eagerly anticipated merger with Solihull College & University Centre has now been successfully accomplished.
The complex process, initially overseen by Stratford's former interim Principal Andrew Cropley, was concluded under the stalwart leadership of John Callaghan, Principal of Stratford-upon-Avon College and Solihull College & University Centre and of Lindsey Stewart, Deputy Principal and Stratford Chief Operating Officer.
The colleges agreed to merge in order to have greater resilience and flexibility and to be an even stronger asset to Warwickshire and the West Midlands. Whilst Stratford and Solihull each possess unique areas of expertise and will preserve their individual identities, the merger combines Stratford's established strengths with Solihull's infrastructure and investment capacity.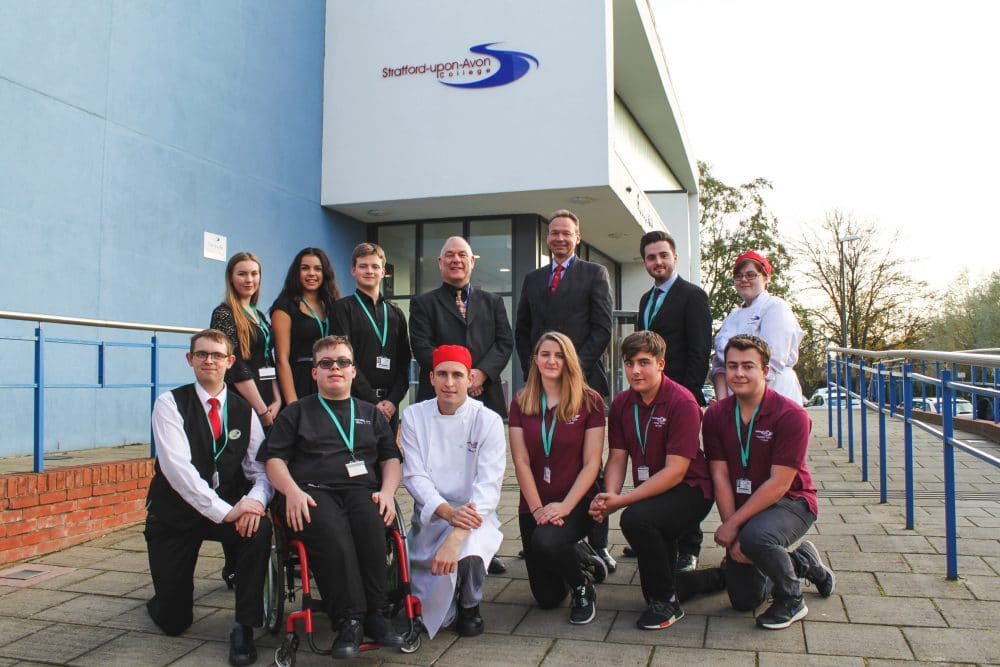 As acknowledged by its recent Ofsted inspection, Stratford maintains its commitment to high standards of teaching, with its lecturers' skill and dedication helping learners on the road toward their future careers. Furthermore, significant investment in the College enables the development of a more varied curriculum to be introduced in September. Building on its core strengths in creative arts, culture, hospitality and sport, this enhanced curriculum will include over 20 new courses, including an improved A Level offer, giving prospective students an even wider range of opportunities.
Mr Callaghan explained, "Stratford-upon-Avon College's creative curriculum was one of the key factors in our decision to merge with them and I am delighted that our enhanced course offer will enable us to serve a wider section of the community. Stratford is a town unique in its cultural and historical significance and, by drawing on its distinctive character, we are adding another dimension to our unparalleled curriculum."
The results of a public consultation process showed that the local community and all stakeholders overwhelmingly support the merger, with 73% overall in favour and only 2% against. The merger will greatly benefit the local business community: as part of a larger organisation, and following changes to apprenticeship funding, Stratford is in a position to develop deeper relationships with local employers and create new apprenticeship opportunities.
Ms Stewart has no doubts about the merger's potential: "I am delighted to be leading Stratford-upon-Avon College into what is certain to be an exciting and hugely successful future. By combining the diverse strengths and areas of expertise of both colleges, we are in a position to still further improve our provision and better serve our local communities."