RSC, Performing Arts School and alumni provide hands-on support at Stratford-upon-Avon-College.
It has been a fantastic start to the year for Performing Arts students at Stratford-upon-Avon College. Only three weeks into the new term, the students have already found themselves immersed in hands-on, intensive workshops, developing professional skills and audition preparation with the RSC, leading Performing Arts Schools and former students who are now flourishing on the stage and screen.
Just last week, two Performing Arts lecturers from Edge Hill University visited the College to work with its Dance and Acting students. With the help of a group of their own Edge Hill students, Debbie Milner, Senior Lecturer in Dance, and Geof Atwell, Senior Lecturer in Drama, ran workshops to prepare the College students for university applications and industry employment.
Amongst the Dance students taking part in the workshop were Georgia Holmes, 17 from Warwick, and Nathan Smart, 17 from Brackley.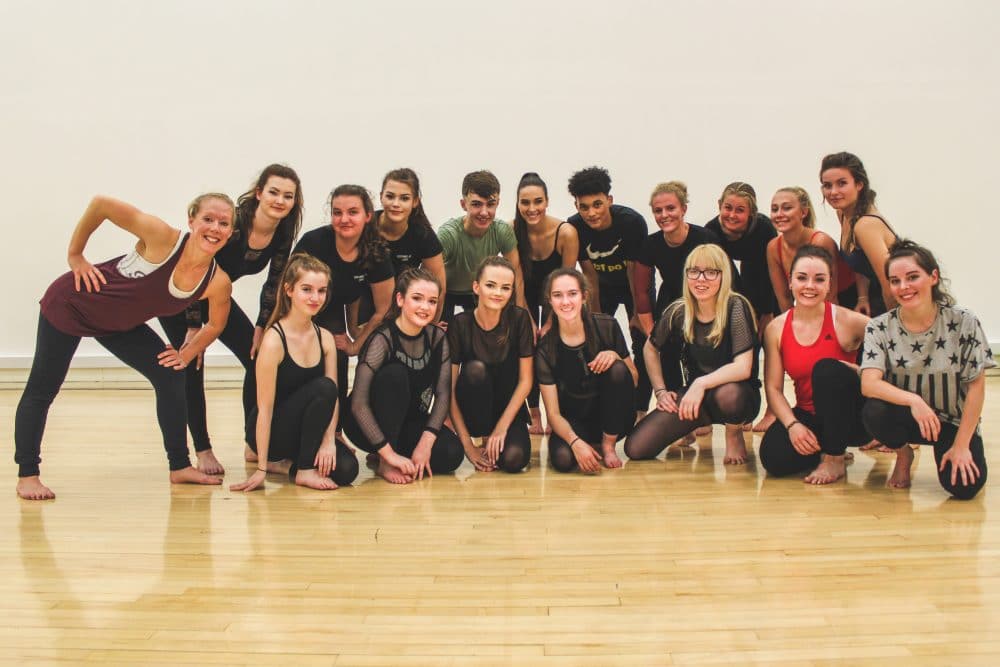 For Georgia, the most challenging part of the workshop was the unfamiliar African dance style favoured by Edge Hill. "The way you have to move is very different to anything I've done before. It was really fun but tough!"
The focus of the workshop was on audition preparation, and both Georgia and Nathan are agreed that it has helped prepare them for progressing to the next stage of their career. Nathan commented: "Debbie and Geof encouraged me to really push myself. I learned so much from the session. They gave us plenty of tips on how to succeed in auditions. It's allowed me to develop a better understanding of how to behave, how to present myself, and how to work with a choreographer during auditions."
And Georgia summed up the mood of her fellow students: "They pushed us a lot, which is exactly what you need. I feel much more confident about auditioning. I feel I can step into an audition now and feel fine instead of just panicking!"
Claire Morley, Assistant Head of Performing Arts and Music, is in no doubt about how important it is for all her department's students to absorb a professional stage environment right from the start of their course. "I'm delighted they have already had the benefit of so many visits and workshops so early in their studies, and I am deeply grateful to all those who have given their time to visit the College and share their skills, knowledge and invaluable experience with our Performing Arts students."