Music students from Stratford-upon-Avon College recently took to the stage and performed at Birmingham Symphony Hall.
The College's Performance & Production Arts courses focus on preparing students to use their skills practically and offer a multitude of opportunities to perform live. This time, the Music students got the opportunity to perform at the prestigious Birmingham Symphony Hall.
The concert comprised of two halves with performances by bands in the first and second years. The first-year students showed off their skills in the 'My Generation' project where each band had to play five songs; four cover versions of songs spanning from the 1950's to the present day and one original composition. The second-year's had worked on their 'Musical Director' project. This was where each band member chose a song, taught the other members and directed the overall performance of that song.
This meant there was an excellent range of music for the night including classics such as Great Balls of Fire, Hound Dog, Tainted Love, Superstition and Hotel California as well as some amazing new compositions in a range of styles including reggae and disco.
The students performed excellently, displaying both technical talent and impressive stage presence. They introduced themselves and had great banter with the audience to provide a full and professional performance.
Check out some of the pictures from the performance
Music Lecturer Stephen Birkett was impressed with the students work: "They did the College proud with their level of professionalism on and off the stage. They responded well to feedback all the way through the project and really showed their flourishing abilities as young performers, coming alive on the stage and rising to the challenge of performing in such a prestigious venue."
He also detailed why it was a great opportunity for the students: "When we were given the opportunity to perform at the Symphony Hall through B:Music it was a chance we simply had to jump on. The Symphony Hall is such a renowned venue in Birmingham as well as the U.K. Generally, it is somewhere where performers aspire to play so for our students to have the privilege to say they have performed there already, is excellent. Hopefully this experience will inspire them and fill them with the confidence to take on any performance from here on in.
Providing students with the opportunity to perform outside of college gives them a real-world experience. It allows them to have a true insight into the music industry, whilst working with professionals across a multitude of disciplines within the creative sector. Furthermore, it allows students to build contacts within industry which may lead to them gaining future employment."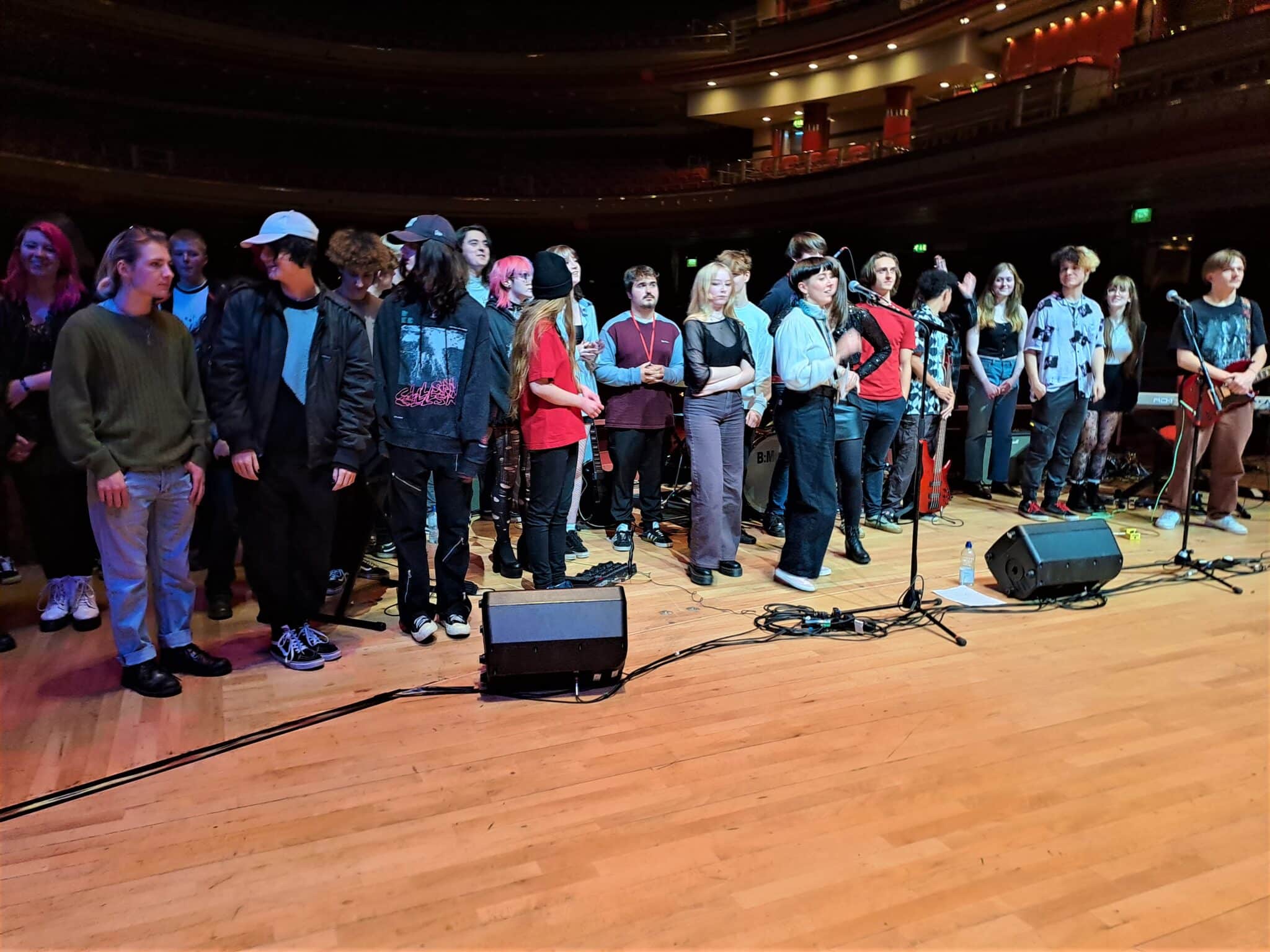 Toni Grehan, Community Engagement Manager for the venue, was delighted to have the students perform there: "We really want as many young community members coming into the city and experience being in our space and hope to inspire them to go into a career in the industry. This event gave them a hands-on professional experience which we hope will support their progression. We absolutely want the College back for further concerts!"