YOU ME AND HIM DIRECTOR RETURNS TO STRATFORD
A British film maker has been offering students at Stratford-upon-Avon College an insight into the blossoming national movie industry by passing on her professional expertise.
Daisy Aitkens, writer and director of 2017's You, Me and Him, joined the College for a day as guest lecturer, discussing her passion for film making and chatting to media students about her industry-insider know-how.
A graduate of the London Academy of Music and Dramatic Arts, Daisy has a wealth of TV-industry experience, having appeared in TV series such as The Bill, Casualty, and Doctors, and worked as a writer for BBC sitcom My Family. She is currently writing a TV pilot with Georgia Tennant, the co-producer of You, Me and Him.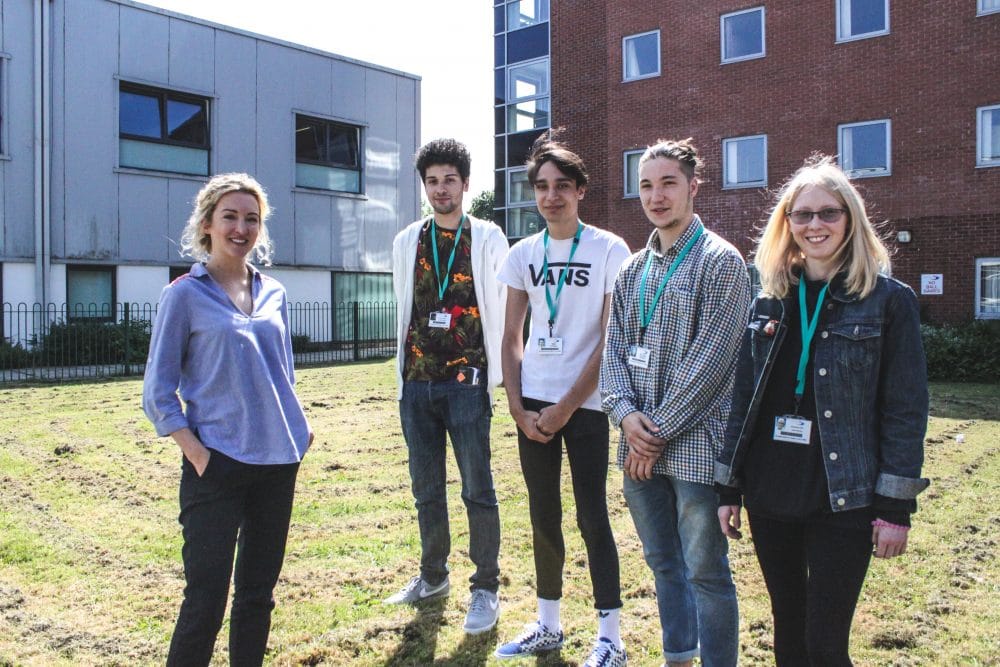 Daisy discussed with the students the complexities of filming You, Me and Him, and "my career trajectory as an actress-turned-writer-turned-director – how my other careers in acting and writing helped me to become a better director" and was impressed with their insightful questions and perceptive comments.
Having a particular personal connection to Stratford – You, Me and Him was filmed in the town – Daisy was delighted to return to pay a visit to the College: "I got very excited coming here on the train because it reminded me of all the journeys I made to Stratford during the hectic production of You, Me and Him. There's such a sense of theatrical history here, due to the RSC, and I think that runs through the creative lifeblood of the town."
She admits film directing is not an easy profession and requires a great deal of self-discipline, but is driven by "the element of escapism" it provides and believes young film makers are fortunate to have today's technology available to them, speeding up the entire film making process from screenplay, through performing, to editing.
And what particular piece of advice did Daisy give the aspiring directors? "I recommend getting as much practical experience as possible. When you're on set a lot of the theory goes out of the window. Having practical experience is really key to getting your vision realised."
Find out more about the College's range of Media courses.