Stratford-based filmmaker Ben Atkinson put budding movie directors through their paces when he set them the challenge of completing a film project in just two days.
Level 4 Creative Media Production students from Stratford-upon-Avon College were presented with a 48-hour challenge – to collaboratively formulate a story and write, plan, film and edit a complete film within the limited time frame.
The aspiring filmmakers are enrolled on the College's new Level 4 Creative Media and Moving Image Making programme, offering students aged 18 or under one year of free higher education which can be upgraded to a full degree in Media or a related subject with a further two years at a university.
Having set the students the challenge, Ben spent the two days – beginning first thing on Monday 14th October – with them, offering professional advice on the structure of the script and the production process, and helping them to generate narrative ideas that were both practical and achievable in the narrow working time frame: "I helped them to stay focused and not be overambitious while still being quirky and putting their personal stamp on the film."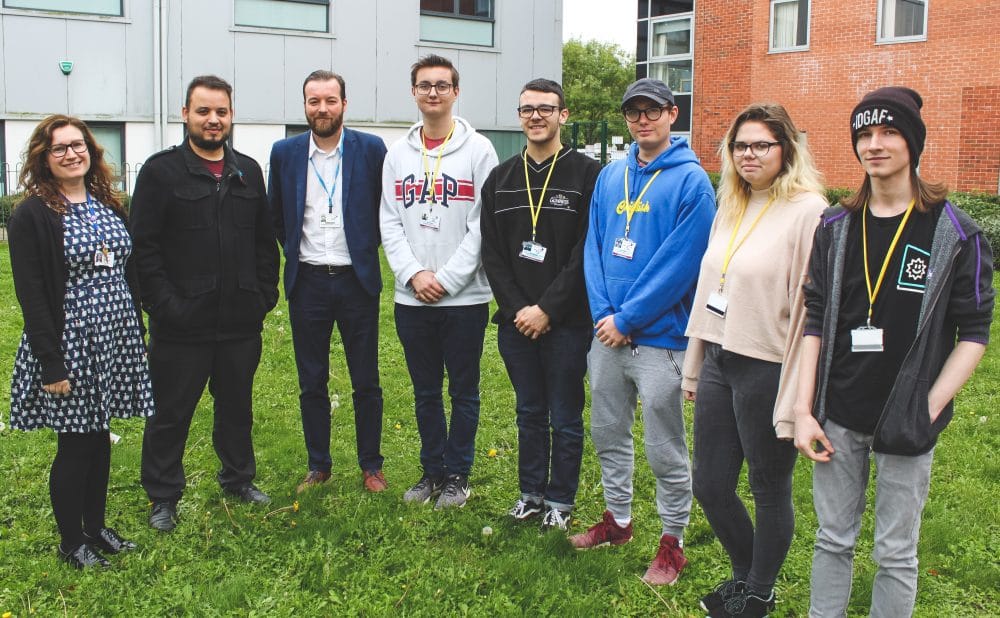 Devised by Creative Media lecturer Sarah Downing, the project allowed the students to put into practice the skills gained during the first six weeks of their teaching. It tested their ability to work as a team and challenged them to apply a range of techniques they had learned including scriptwriting, filming and editing.
Ben was delighted to be able to share his professional experience: "It's great to nurture the students' passion for film and help to create the country's next Stanley Kubrick or Christopher Nolan." He added: "The group worked really well as a team to produce the final film. Their approach to shot composition and attention to detail for costume and set design were particularly impressive."
The completed film was screened on campus on Friday 18th October and will be entered in national film festivals including the Birmingham Film Festival and the IntoFilm Festival. Most importantly, the students completed their film within the 48-hour time frame and so completed the challenge!
Discussing their future prospects, Ben, who is looking forward to returning to College at the end of the year for the students' final exhibition, commented: "The industry is more accessible now than ever. Everyone's got a camera and anyone can create content and post it on YouTube. Getting into film now is a lot easier than when I was younger. You just need a determination and drive to do it."
You can see a selection of Ben's video projects at www.atsfilms.co.uk